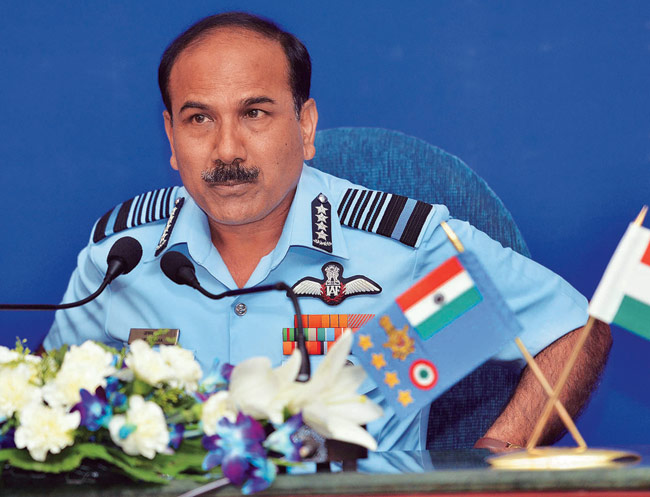 Calling former Air Force Chief Shashindra Pal Tyagi as an "extended family member", Outgoing Chief of Air Staff Arup Raha today said that Air Force should stand by him even as he stressed that it will abide by whatever the court decides.
Raha was speaking at his last press conference as Chief of Air Staff. His successor, Air Marshal Birender Singh Dhanoa, who'll take over on December 31, was also present.
" Till charges are proved we must give him his due.However, if the charges are proved then we have no sympathies for them," he added.
SP Tyagi has been accused of illegally receiving kickbacks in the Augusta Westland chopper scam. He's been asked to deposit a 2 lakh personal bond and told not to leave the country, or try to hamper the ongoing probe.
Raha also described the disappearance of the AN32 flight in July, the terrorist attack in Pathankot, the One Rank One Pension agitation, and continuing anomalies in the 7th pay commission as setbacks.
He said that the disappearance of the AN32 aircraft was the worst memory of his career.
On July 22, an AN32 belonging to the Indian Air Force (IAF) went missing off the Chennai coast on the way to Port Blair in the Andaman and Nicobar islands. There were 29 people on board, including three IAF officers from Haryana.