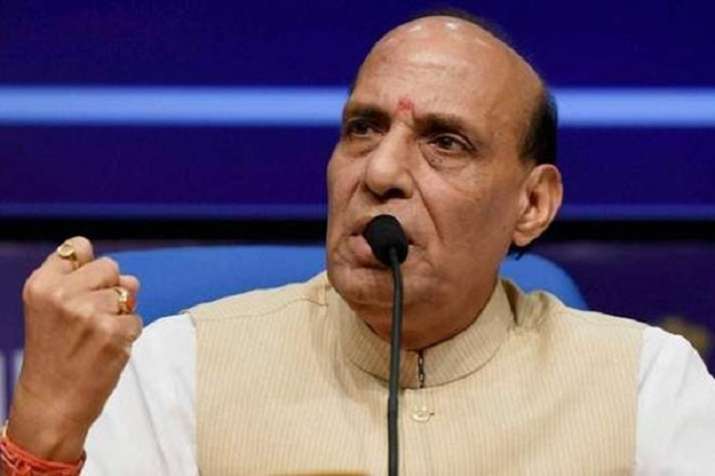 Terrorists are devising new strategies to strike, said Union Home Minister Rajnath Singh on Tuesday, adding the increased use of social media by anti-national forces was a new threat. The home minister however said the security forces of the country are capable of dealing with any threat.
Expressing his faith in the security forces, Singh said no major terror incident has happened in the country after the 2008 Mumbai terror attacks.
Speaking on the occasion of the National Security Guard (NSG) Raising Day in Gurugram, the home minister termed the NSG a world-class force.
A unit of NSG commandos was deployed in Jammu and Kashmir for the first time earlier this year, he said.
He said that NSG troopers were generally called "Better than the Rest", but he believed that the Black Cats were "Better than the Best".
The home minister honoured family members of 14 martyrs during the function.
The minimum compensation for a martyr's kin has been raised to Rs one crore, he said, adding the compensation may be increased, but not reduced.