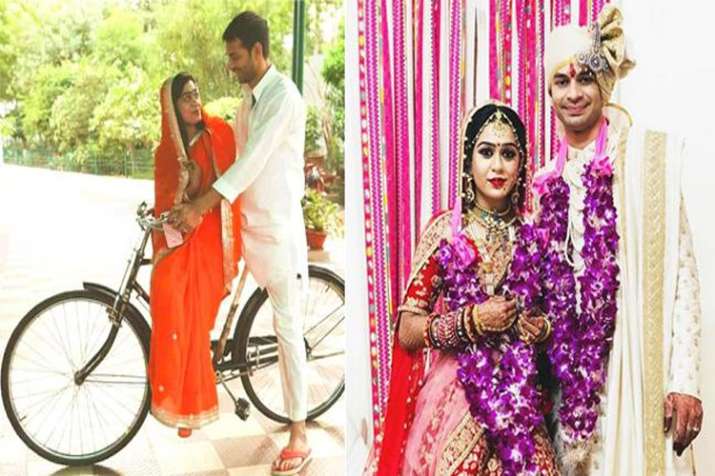 The 'fight will continue', said Tej Pratap as he left the courtroom after hearing over his plea to divorce his wife for six months, Aishwarya Rai, was deferred till January 8. Reports on Thursday claimed Tej Pratap has sought to withdraw divorce petition. However, the elder son of Lalu Yadav and Rabri Devi made it clear that he was in no mood for a patch-up. The hearing on the high-profile divorce petition was held in-camera following a request by Yadav's team of lawyers led by Delhi-based advocate Amit Khemka.
Tej Pratap Yadav, away from Patna ever since he filed the petition earlier this month, arrived at the court minutes ahead of the commencement of hearing on Thursday.
He told reporters that although he had reached Patna on Wednesday itself, he has so far neither visited his home nor met any of his family members.
Earlier, responding to queries of journalists, Khemka said, "I can divulge no details. The matter is not political but involves the lives of two young persons."
Asked whether he would try to bring them together, the counsel said, "I will try to do whatever is best possible for them."
Tej Pratap had filed the divorce application in the Patna court on November 3 last within six months of his marriage with Aishwarya Rai.
He had filed for divorce under Section 13 (1) (1a) of the Hindu Marriage Act. Incompatibality was cited as the reason for seeking divorce.
Aishwarya, eldest daughter of former minister Chandrika Rai and granddaughter of another former CM Daroga Prasad Rai, and Tej Pratap had tied nuptial knot on May 12 this year in Patna.
Days after filing the divorce petition, Tej Pratap had told the media that he had married Aishwarya, an MBA graduate, under family pressure.
"I had told my parents that I did not wish to marry at this moment of time. But nobody listened to me. Ours was a mismatch. I am a simple man with simple habits while she is a modern woman, educated in Delhi and used to life in a metropolis," Tej Pratap had said.
(With inputs from PTI)