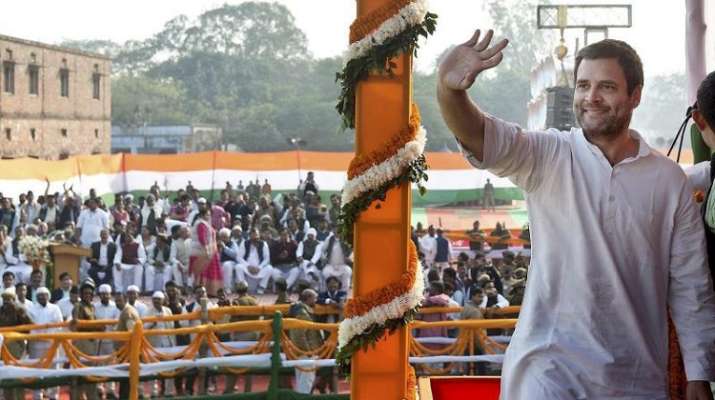 Congress President Rahul Gandhi, who is on a two-day visit to Amethi, is set to meet people from Rae Bareli at Bhuvemau guesthouse on Thursday. Gandhi will meet workers of his party and will participate in several events in the city.
Earlier, Gandhi was scheduled to visit Amethi on January 4. His visit was however, cancelled in the view of Winter Session of the Parliament.
His visit would have clashed with Union Minister Smriti Irani's Amethi trip, which was also scheduled for the same day and was being seen as the first major political face-off ahead of the general elections.
The Congress chief will also tour states like Madhya Pradesh and Chhattisgarh in the coming days. 
Earlier it was announced that Rahul and Sonia will be visiting their respective constituencies during a two-day trip from Wednesday.
However, Congress leader Sonia Gandhi's scheduled visit to Rae Bareli on Wednesday was also cancelled due to "unavoidable circumstances", the party's district president VK Shukla said.
Apart from laying foundation stones of some of the development projects undertaken through her MP-LAD fund, Sonia was scheduled to attend a district vigilance committee meeting and meet people from her constituency at Bhuvemau guest house on Thursday.
Sonia had last visited Rae Bareli in April 2018.
Congress workers are eager to know whether Sonia will contest the upcoming Lok Sabha elections from Rae Bareli, and who will be her replacement if she doesn't.
Over the past five years, her visits have been limited amid reports of health issues. Even her last trip to Rae Bareli had come after a period of around one and half years.
Amethi and Rae Bareli are the two Lok Sabha seats left out for the Congress by the BSP-SP alliance in the state.
(With PTI inputs)