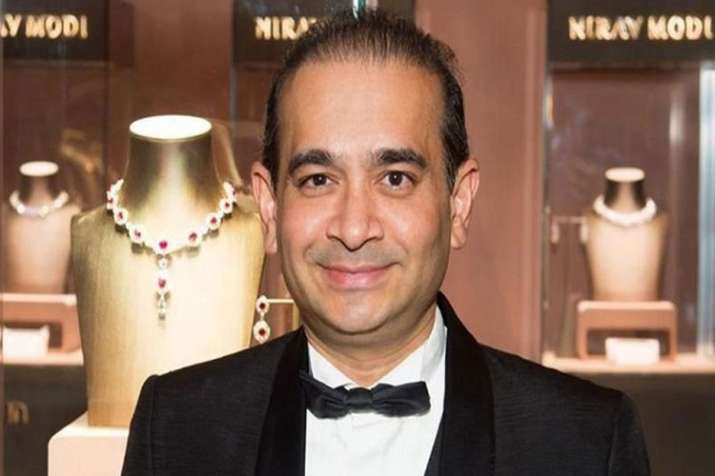 The Ministry of External Affairs on Thursday said Nirav Modi, accused in PNB farud, did not have multiple passports in his possession, while stating that the MEA has written to several European countries seeking help in tracing him as well. 
During a media briefing, MEA Spokesperson Raveesh Kumar said that the ministry has even sent messages to all its missions abroad to get in touch with local governments to deny entry to Nirav Modi and inform India if he was residing there. 
There were reports that Modi, wanted in connection with Punjab National Bank fraud case, may have visited the UK, France and Belgium in the past few weeks. The reports stated that Nirav Modi was in possession of six passports.
"We have sent a message to all our Missions as well as to select countries requesting the help of the local government in denying entry and to inform us if he is residing in their country," Kumar said during a media briefing. 
Kumar also said that Modi was issued a fresh passport only after his previous passport were physically cancelled. "At no time, he had more than one valid passport in his possession. You are all aware that in February, based on the advise of our agencies, his passport was initially suspended and then revoked," Kumar said. 
His clarification comes following reports that Modi had multiple passports. 
"The revocation notice was sent to all passport issuing authorities in India and abroad as well as to all our Missions and Posts. Intimation was also given to the agencies on this matter," said Kumar. 
Sources said Modi cannot be arrested abroad unless the Interpol issues a red corner notice against Modi. 
Not received any formal request for Rahul Gandhi's visit to Kailash Mansarovar, says MEA 
The Ministry of External Affairs said it has not received any "formal request" for
Rahul Gandhi
's visit to Kailash Mansarovar in China's Tibetan region. Addressing a rally on April 29, Gandhi had announced that he would go on a pilgrimage to Kailash Mansarovar after the May 12 assembly polls in Karnataka. He had made the announcement three days after an aircraft in which he was travelling from Delhi to Karnataka developed technical snag. 
"We have not received any formal request for his visit to the Tibetan Autonomous region in China," MEA Spokesperson Raveesh Kumar said. 
Kumar said Gandhi can visit Kailash Mansarovar either through the MEA-organised route or through a private route. He said the MEA has not received any communication for the second option as well. 
Last week, the Congress had said that Gandhi was yet to receive a response from the government to his request to undertake the Kailash Manasoravar Yatra. 
(With PTI inputs)