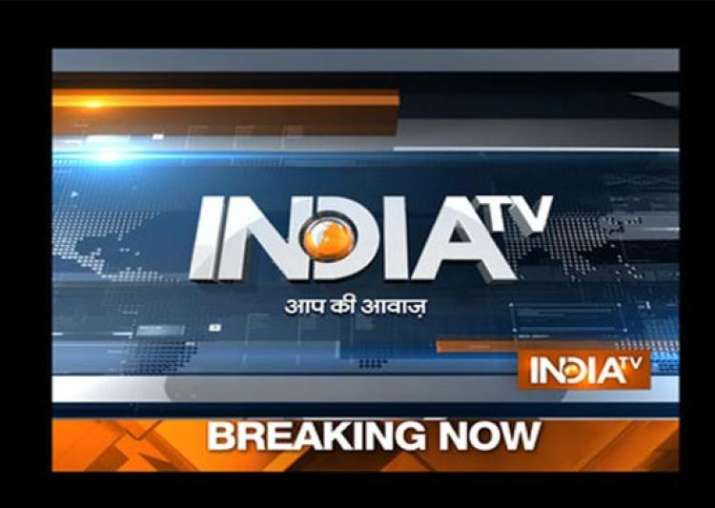 National News-
Ex-serviceman suicide: Police 'detain' Rahul Gandhi again, removed from protest site at Jantar Mantar
For the third time in two days, Congress vice-president Rahul Gandhi was today detained by the Delhi Police on Thursday when he was at the Jantar Mantar in Delhi to protest over the suicide of ex-soldier Ram Kishan Grewal. 
Pakistan's allegations against Indian officials baseless, unsubstantiated: MEA
India today took strong objection to Pakistan's move to make public the names and identities of the officials working at the Indian High Commission in Islamabad, saying the decision put their lives and safety at risk. 
Chinese, Indian troops in stand-off at Leh over construction of irrigation canal
The Indian Army and Indo-Tibetan Border Police (ITBP) personnel are locked in a stand-off with the China's People's Liberation Army (PLA) along the Line of Actual Control (LAC) in Demchok sector of Leh district since yesterday afternoon.
Ram Kishan Grewal was Congress worker, contested Sarpanch election on party ticket: V K Singh
Union Minister General VK Singh on Thursday courted another controversy by saying that ex-armyman Ram Kishan Grewal, who committed suicide over One Rank One Pension (OROP) issue, was a Congress worker and contested Sarpanch election on its ticket. 
Embarrassment for Akhilesh Yadav as hi-tech 'Rath' halts due to technical glitch, CM continues Yatra in private vehicle
The highly-publicised 'Vikas Rath Yatra' of Uttar Pradesh CM Akhilesh Yadav was hit by a technical glitch within half an hour of its start resulting in a huge embarrassment for the ruling party. 
Hold urgent talks to check menace, NGT tells Delhi govt as air quality remains severe
As the air pollution level remained 'severe' in the national capital region, the National Green Tribunal (NGT) today directed the Chief Secretary of Delhi government to hold an urgent meeting with all concerned authorities to check the menace.
International News-
UK government loses Brexit legal challenge; to seek Parliament's nod
In a setback to British Prime Minister Theresa May, the government today lost a legal challenge to its right to trigger Article 50 to officially begin Brexit proceedings without parliamentary consent.
Pakistan reveals identities of eight Indian officers, termed spies, to media
The identity of eight Indian officers posted at the High Commission in Islamabad, who were described as 'undercover operatives', was leaked to Pakistani media along with their photo graphs.
With over 16 million arrivals so far, Italy may become Europe's largest refugee recipient in 2016
Italy may soon become the largest European recipient of refugees as the country has already witnessed nearly 160,000 arrivals in 2016, the same number of refugees received by Greece this year.
Business News-
Four slabs ranging from 5 pc to 28 pc: GST Council finalises tax structure
A four-tier Goods and Services Tax (GST) structure of 5, 12, 18 and 28 per cent, with lower rates for essential items and the highest for luxury and de-merits goods that would also attract an additional cess, was decided by the GST Council at a meeting here today, Union Finance Minister Arun Jaitley said.
Ratan Tata restarts negotiation with Docomo to settle Rs 7800 crore dispute: report
In the aftermath of ouster of its chairman Cyrus Mistry, Tata Sons is now looking for an amicable solution to their legal tussle with its estranged Japanese partner NTT Docomo.
India set to drive Cisco's transition to Cloud, security business
Global networking giant Cisco has decided to set up advanced data centres and deploy Cloud-based security solutions for governments and enterprises in the Asia Pacific and Japan (APJ) region -- particularly in India.
Entertainment News-
My stardom is as I deserve it and not because of DDLJ, says Shah Rukh Khan
Many times in the past, superstar Shah Rukh Khan has thanked for all the love that came his way in his career spanning over two decades. As he is ensconced at a high position on the success scale, King Khan said it is because he deserved it.
Before Mira, Shahid Kapoor's home-made food was 'jail ka khana'?
Ever since Shahid Kapoor got hitched with Delhi-girl Mira Rajput, the actor can't stop gushing about her. He has always accepted that Mira has changed him for the better.
'No Photos Allowed'! Sushant Singh Rajput poses like a 'gangsta' for 'Stardust'
Sushant Singh Rajput, who is riding high on the success of his last release 'M.S. Dhoni-The Untold Story', has been featured on the cover page of the renowned Stardust magazine for the November edition
Sports News-
Beware of Ashwin's 'doosra' & Virat's 'aggression', Pietersen warns England
Former England skipper and explosive batsman Kevin Pietersen on Thursday made it clear that picking Ravichandran Ashwin's doosara will be key to England's success in the upcoming Test series against India.
India playing superb cricket, expecting another whitewash against England: Sourav Ganguly
Former skipper Sourav Ganguly on Wednesday cautioned England from getting whitewashed in the upcoming five-match Test series, starting November 9 at Rajkot, when they face an in-form Indian side.
No direction on financial transactions until BCCI furnishes details: Lodha panel
The Supreme Court-appointed Lodha Committee today told the BCCI that it can't ask the England and Wales Cricket Board (ECB) to make their payments as the Indian cricketing body can't carry out financial transactions.