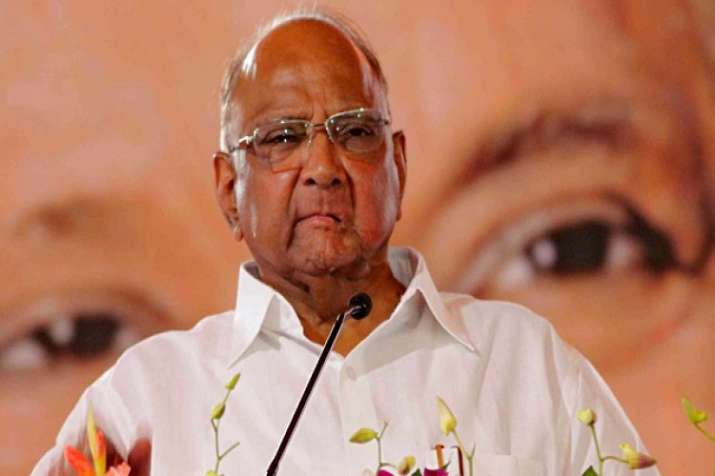 A day after Congress President Rahul Gandhi said he was not driven by an ambition to become the prime minister, NCP chief Sharad Pawar on Monday said the party that gains maximum number of seats after the 2019 polls would claim the post.​ Pawar said he was "happy" that the Congress president spoke against his prime ministerial ambitions.
"Let elections take place, remove these people (BJP) from power. We will sit together. Whichever party has got more seats can claim the prime minister's post," Pawar said at a party meet in Mumbai.
"And I am happy that the Congress leader (Rahul Gandhi) has also said he is not in the race for the prime minister's post," he added.
The United Progressive Alliance (UPA) formed after the 2004 general elections had dislodged the BJP-led National Democratic Alliance (NDA), which was formed in 1998, Pawar reminded NCP leaders at the party meet.
He said he will "try to go to each state and make regional parties which are not with the BJP to join us (the opposition alliance)".
"Congress is strong in Gujarat, Madhya Pradesh and Rajasthan. In Uttar Pradesh, Mayawati-Akhilesh are there. Situation is different in each state. Hence, we will have to get along with parties which are strong in each state," the former Union minister said.
Lok Janshakti Party leader and Union minister Ram Vilas Paswan had on Saturday said there was no vacancy for the post of prime minister in 2019.
He said the united opposition front should start worrying about the 2024 elections, as PM Modi faces no challenge in 2019. 
Speaking on the prime ministerial ambition, Rahul Gandhi had earlier said, "I don't have these visions. I view myself as fighting an ideological battle and this change has come in me after 2014."
"I realised that there's a risk to Indian state, to Indian way of doing things and I'm defending that," Gandhi had said.