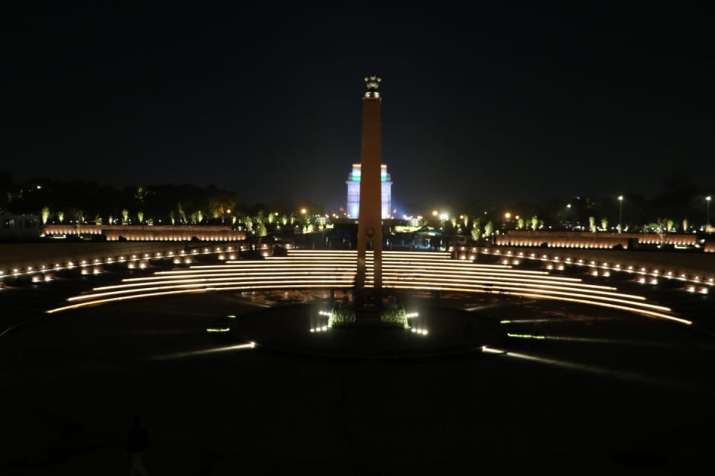 Prime Minister Narendra Modi inaugurated the National War Memorial near India Gate today. The memorial has been built to commemorate the valour and sacrifice of soldiers, who laid down their lives for the country.
Here is all you need to know about the National War Memorial:
# The National War Memorial is India's first war memorial to commemorate wars and conflicts since 1947.
# The National War Memorial memorializes the soldiers who died during the Indo-China War in 1962, the Indo-Pakistan wars in 1947, 1965 and 1971 and the conflict in Kargil in 1999. It also commemorates the soldiers who died in United Nations peace-keeping missions, Humanitarian Assistance Disaster Relief (HADR) operations and counter insurgency operations.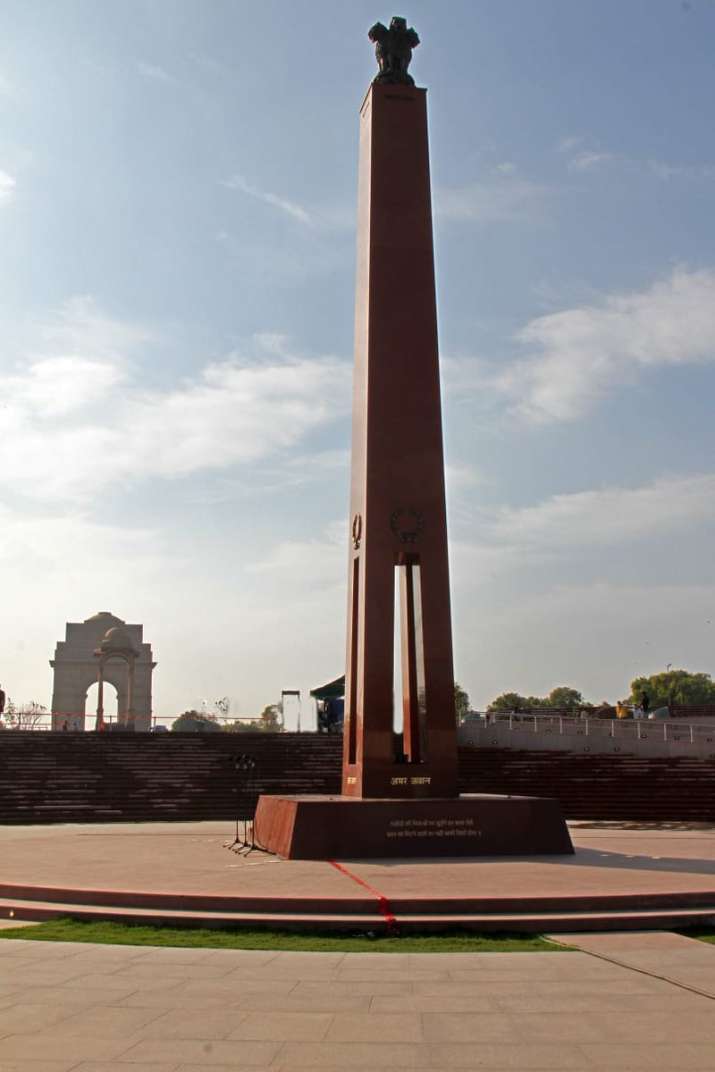 # The memorial has been built at a cost of Rs 171 crore and has central obelisk that stands at a height of 15.5 metres.
# The design of the memorial comprises four concentric circles, namely the "Amar Chakra" or Circle of Immortality, the "Veerta Chakra" or Circle of Bravery, the "Tyag Chakra" or Circle of Sacrifice and the "Rakshak Chakra" or Circle of Protection. 
ALSO READ: https://www.indiatvnews.com/politics/national-pm-narendra-modi-dedicate-national-war-memorial-nation-live-updates-506117
# The Tyag Chakra has been made entirely of granite bricks, each bearing the name of martyred soldier since independence. At present, 25,942 names exist on the walls, also there is scope of adding more names.
# The Veerta Chakra has six bronze murals depicting different battle actions. Each mural weighs between 600 kg and 1000 kg.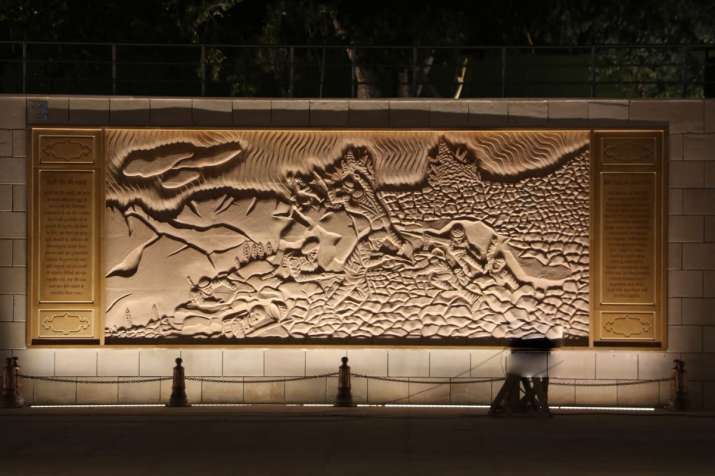 # The Rakshak Chakra surrounds the other three chakras and consists of over 600 trees that will act and represent the soldiers who protect the country.
# Statues of the 21 Param Vir Chakra awardees have been installed at the Param Yoddha Sthal and include those of three living awardees - Retired Subedar Major Bana Singh, Subedar Major Yogendra Singh Yadav and Subedar Sanjay Kumar.
Wtch Video: