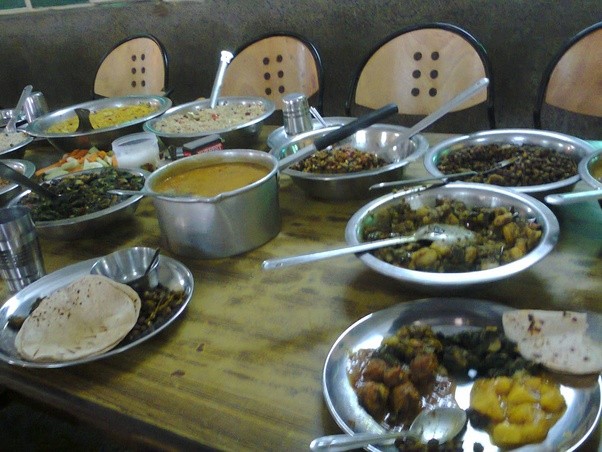 Following Yogi Adityanath-led government's crackdown on illegal slaughterhouses in Uttar Pradesh, meat has gone off the menu at Aligarh Muslim University. 
The university students have now written to the vice-chancellor Lt. Gen. (Retd) Zameer Uddin Shah seeking his intervention.
The issue has also taken a political colour with All India Majlis-e-Ittehadul Muslimeen (AIMIM) leader Asaduddin Owaisi tweeting, "15000 students in Aligarh Muslim University have not been served meat (buffalo) since 26 March and BJP says we are not targeting?" 
For the past one week, the hostels, where meat was served on all days, are now serving only vegetarian food. 
"We are forced to eat vegetables. This is really not acceptable," Aligarh Muslim University Student Union (AMUSU) was quoted by Times of India as saying. 
In reply to the student union's letter, the management said it has no means to arrange over 500kg meat (buffalo) every day for 19 dining halls in hostels as there as no abattoirs functional in Aligarh. 
The management further asserted that the situation has become worse because of the indefinite strike by meat sellers, as a result of which, dining halls are compelled to serve only vegetarian meals to the hostellers. 
Thousands of meat sellers across Uttar Pradesh have announced an indefinite strike in protest against Chief Minister Yogi Adityanath's decision to close down illegal slaughterhouses, causing concerns over Rs 15,000-crore industry that employs 25 lakh people.