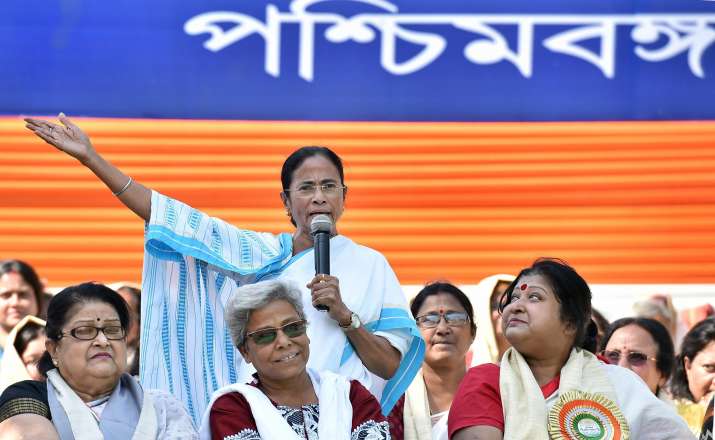 West Bengal Chief Minister Mamata Banerjee on Thursday condemned the acts of vandalism on the statues of prominent personalities including Jana Sangh founder Syama Prasad Mookerjee's bust here.
"Some may support Lenin, some may support Ho Chi Minh, some may support Karl Marx, some may support Syama Prasad Mookerjee. One may not agree with them but no one should show disrespect or destroy the statues," Banerjee said at a public meeting here. 
"I condemn those who attacked Syama Prasad Mookerjee's statue here. I also condemn those who razed the Lanin statue in Tripura or vandalised the statue of Periyar in Tamil Nadu. This is not our culture," she said on the occasion of International Women's Day.
Banerjee asked people not to defame entire Bengal for an act by Maoist elements.
"Entire Bengal cannot be held responsible for what five or six Maoist boys have done. I deplore their attack on Mookherji's statue. They are not our pride, they are the shame of Bengal," she said.
Lashing out at the new BJP government in Tripura, Banerjee said she had no knowledge about anyone being arrested in that state for the vandalism while the police had arrested all seven vandals here.
She claimed that the BJP would be "finished" in the 2019 general elections.
"Can you (BJP) hear what Uttar Pradesh, Maharashtra or Rajasthan is saying? Weren't the TDP, Shiv Sena your partners?" she asked.