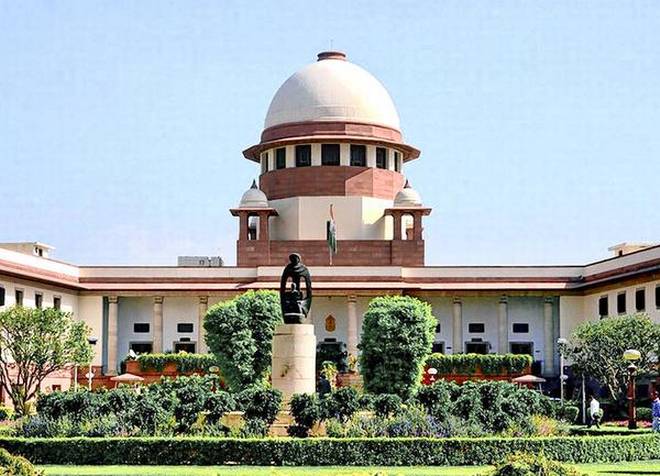 The Supreme Court on Monday vacated the stay on the trial of the gruesome Kathua gangrape and murder case and transferred it outside Jammu and Kashmir to Pathankot in Punjab. It scheduled the next hearing in the case on July 9.
However, ruling out a CBI probe in the case, the court allowed the Jammu and Kashmir government to appoint a public prosecutor in Pathankot court.
A bench headed by Chief Justice Dipak Misra directed that the trial in the case should be held in-camera and ordered that the trial be fast-tracked and conducted on a day-to-day basis to avoid any delay.
The top court also said the trial would be in accordance with the provisions of Ranbir Penal Code, applicable in Jammu and Kashmir. 
The apex court said the trial must be fair to the accused as well as the victim's family. 
It also ordered continuation of security to the family members of the victim, family friends and lawyer representing them and directed translation of statements and records of the case from Urdu to English and also.
"The security provided to the juvenile accused will continue," a bench also comprising Justices D Y Chandrachud and Indu Malhotra said. 
The order came after the state government said that it is ready for a fair trial of the case in the state, and opposed the transfer of the case to another state.
The apex court had on April 16 asked the state government to reply on whether a plea to transfer the case from the state's courts to Chandigarh should be allowed.
The apex court had earlier given a stern warning and said it would transfer the Kathua gangrape-and-murder case from the local court in the "slightest possibility" of lack of fair trial, saying the "real concern" was to hold proper prosecution.
The girl's father had moved the apex court earlier, apprehending threat to the family, a friend and their lawyer Deepika Singh Rajawat. A separate plea was also filed by two accused seeking that the trial in the case be held in Jammu and the probe handed over to the CBI.
The state police's Crime Branch, which probed the case, filed the main charge sheet against seven persons and a separate charge sheet against a juvenile in a court in Kathua district last week. The charge sheet revealed chilling details about how the girl was allegedly kidnapped, drugged and raped inside a place of worship before being killed.
The victim, an eight-year-old girl from a minority nomadic community, had disappeared from near her home in a village near Kathua in the Jammu region on January 10. Her body was found in the same area a week later.