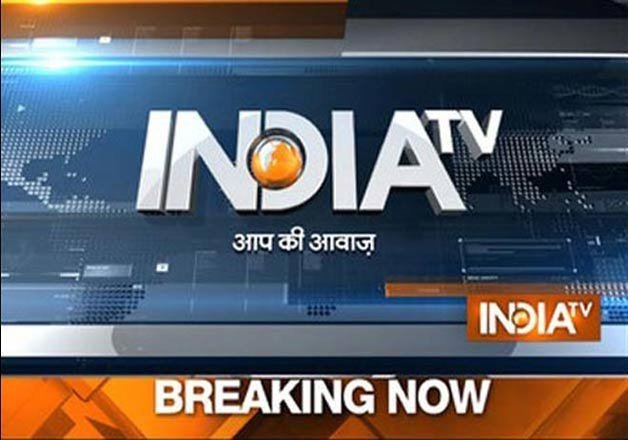 National News
Govt proposes 50 pc tax on unaccounted deposits, 85 pc penalty if caught; Bill moved in LS
Finance Minister Arun Jaitley on Monday introduced a bill in Lok Sabha to amend the Income Tax law to impose tax on deposits made post-demonetisation. The government today proposed to levy a total tax, penalty and surcharge of 50 per cent on the amount deposited post demonetisation while higher taxes and stiffer penalty of up to 85 per cent await those who don't disclose but are caught.
KLF chief Harminder Singh Mintoo trimmed his beard, hair; was planning to flee to Goa
Khalistan Liberation Front Chief Harminder Singh Mintoo, who had escaped from Nabha jail in Punjab along with five other inmates yesterday, was caught at Nizamuddin Railway station in Delhi as he was planning to flee to Mumbai and then to Goa, police said. The militant outfit leader had trimmed his beard, moustache and hair and was hard to recognise when he was tracked down at the parking lot of the station late last night, the police said.
SBI's decision to cut FD interest rates by 1.9 pc draws Kejriwal's ire, calls it a blow to middle class
Delhi Chief Minister Arvind Kejriwal on Monday slammed the Centre after interest rates for fixed deposits were slashed by the State Bank of India (SBI) and termed the move as a "huge blow" to the middle class. "Is this true? FD interest rates reduced drastically? Huge blow to middle class," the Aam Aadmi Party (AAP) leader tweeted.
Demonetisation: Mixed response to bandh call by opposition parties, police detains DMK's Stalin
The call for a Bharat Bandh by a fractured opposotion to protest against the demonetisation move by the government has recieved a mixed reposnse with many states not feeling the impact of the call. The Congress has refrained from the call for a shutdown and instead chose to register its protest inside Parliament.
Tamil Nadu: NIA arrests three suspected Al-Qaeda operatives planning to attack PM Modi
The National Investigation Agency has arrested three suspected Al-Qaeda operatives in raids conducted in several places across the city, police said on Monday. The three allegedly planned to attack 22 top leaders of the country including Prime Minister Narendra Modi, police said.
International News
Trump assails push for vote recount, says 'nothing will change'
US President-elect Donald Trump on Sunday slammed efforts -now joined by Hillary Clinton to recount votes calling the push fraudulent, the work of "crybabies" and, in Trump's estimation, "sad." Trump took to Twitter to say that "nothing will change" as a result of the campaign to recount the votes cast in three states in the November 8 presidential election.
No shift in defence policy under General Bajwa, focus to remain on India border: Pakistan
With its new army chief Gen Qamar Javed Bajwa set to take charge, Pakistan has asserted that there will be no immediate shift in its military policy and the focus will remain on country's eastern border with India. Bajwa will take charge of the world's sixth-largest army by troop numbers from Pakistan's outgoing Chief of Army Staff (COAS) General Raheel Sharif, who paid farewell visits to President Mamnoon Hussain and Prime Minister Nawaz Sharif today.
5.5 magnitude quake hits Nepal, no casualties reported
A moderate intensity earthquake measuring 5.5 on the Richter Scale hit Nepal early morning today. According to the National Centre for Seismology, a unit of Ministry of Earth Sciences, the quake occurred at 5:05 AM at a depth of 10 km. The epicentre was located at Solukhumbu district near the Everest region, around 150 km east of Kathmandu, Nepal's National Seismological Center said. It recorded the intensity of the quake at 5.6.
Business News
Supreme Court extends Subrata Roy's interim parole, directs him to deposit Rs 600 cr before Feb 6
The Supreme Court today extended the interim parole of Sahara chief Subrata Roy and directed him to deposit Rs 600 crore before till February 6, 2017. The apex court said the amount must be deposited February 6 if the Sahara Chief wishes to remain out of jail.
India's economy grew 7.1 pc in first 6 months in current fiscal: Govt informs LS
Union Minister Nirmala Sitharaman on Monday said that India's economy grew at 7.1 per cent in the first six months of the current financial year despite subdued growth in the world economy. Noting that the government has been taking steps to boost industrial production and growth, Sitharaman said the country's economy grew 7.1 per cent during April-September period of current fiscal which ends on March 31, 2017.
ATMs, banks dispensed 19 lakh fake notes worth Rs 15 crore in last 3 years: RBI report
About 19 lakh counterfeit notes of different denominations worth Rs 14.97 crore were dispensed by ATMs and banks across the country over the last three and a half years, reveals an RBI report on 'detection of fake Indian currency through bank channel'.
Entertainment News
It's not happening, Farah says no to the sequel of 'Main Hoon Na'
Filmmaker Farah Khan has recently denied the rumours surrounding the sequel of Shah Rukh Khan starrer 'Main Hoon Na'. However, she confirmed that earlier she was working on the script. Asked if she is interested in making a sequel of "Main Hoon Na" as once she tweeted about it, she said: "There are many sequels made and some of them did not do well at the box office in recent time.
Dear Zindagi weekend collection: Film impresses national and international audience, earns Rs 32.50 cr in India
The much-anticipated film 'Dear Zindagi' starring Shah Rukh Khan and Alia Bhatt, released last Friday, managed to fetch Rs 32.50 crore in its opening weekend in India. Whereas, the overseas market collection of the film is also quite impressive. The weekend collection of the film, oversees was Rs 27.45 crore.
Delighted with 'Force 2' box office success, John announces 'Force 3'
Delighted with the success of 'Force 2', which managed to fetch more than Rs 30 crore within 10 days of its release amid demonetisation, producer of the flick John Abraham has made an announcement about the third instalment of the franchise. The actor has confirmed that he will soon start working on 'Force 3'.
Sports News
Nico Rosberg clinches F1 title as Lewis Hamilton wins in Abu Dhabi GP
Mercedes' Nico Rosberg became the 2016 Formula One world champion despite his team-mate and title rival Lewis Hamilton winning the Abu Dhabi Grand Prix here on Sunday. Hamilton, who needed Rosberg to finish below third in the race to become the world champion, drove deliberately slowly, defying team orders, in an attempt to bring other drivers into the battle.
Ind vs Eng, 3rd Test: Ashwin takes three as England end Day 3 at 78/4
Leading from the front, India's premier off-spinner Ravichandran Ashwin brought his team back on the driver's seat on day three of the third Test at the Punjab Cricket Association (PCA) I.S. Bindra Stadium today. Claiming three wickets, Ashwin reduced England to 78/4 at stumps.