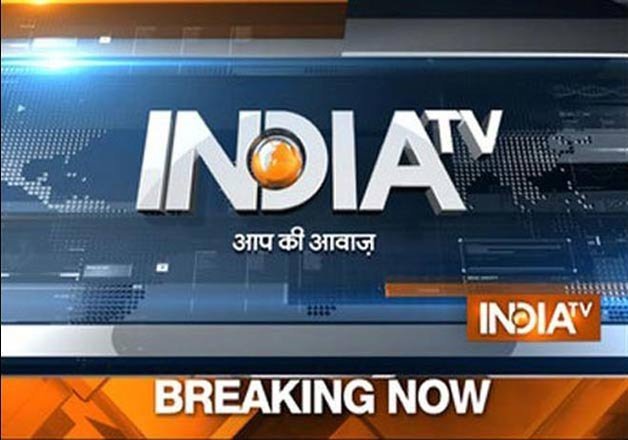 National News
Two jawans martyred, two terrorists killed as Army foils infiltration bid near LoC in Nowgam sector
Four people including two soldiers were killed today in Nowgam sector of the Line of Control (LoC) in Jammu and Kashmir, when the Army foiled an infiltration attempt. The gun fight erupted when a group of heavily armed militants was intercepted in Nowgam sector, 120 km northwest of Srinagar, during the intervening night of Friday and Saturday. Read More
Rakesh, Karnataka CM Siddaramaiah's eldest son, passes away in Belgium
Despair gripped Karnataka Chief Minister Siddaramaiah's home as his eldest son, Rakesh Siddaramaiah, breathed his last in Brussels, Belgium. The 39-year-old succumbed to multiple organ failure at Belgium University Hospital, leaving behind his wife and two children. Read More
'Peepli Live' co-director Mahmood Farooqui convicted for raping a US researcher
Co-director of the critically acclaimed film 'Peepli Live' was today convicted by a Delhi court for raping an American woman. Currently out on bail, the trial court pronounced Farooqui to be guilty for forcing a 35-year-old woman at his south Delhi residence last year and charged him for the offence under section 376 (rape). Read More
US dossier confirms Pakistan's role in Pathankot IAF base terror attack
The United States has strengthened India's assertion that Pakistan-based Jaish-e-Muhammed (JeM) handlers were involved in the terror attack on the Pathankot IAF base earlier this year. In a dossier handed over to the National Investigation Agency (NIA), it has mentioned that the four fidayeen of JeM were in regular touch with their handlers in Pakistan. Read More
Rajnath Singh undertakes aerial survey of flood hit areas in Assam
Union Home Minister Rajnath Singh, who arrived on Saturday to review the flood situation, went on an aerial survey of flood-affected areas with Assam Chief Minister Sarbananda Sonwal. Read More
 
International News
US calls for peaceful solution to Kashmir issue
The US has expressed concern over the violence in Kashmir and called on "all sides" to make efforts to find a peaceful solution to the issue as it wants to see the tensions de-escalated. "We encourage all sides to make efforts to find a peaceful solution to this," State Department Spokesman John Kirby told reporters when asked about the ongoing violence in Kashmir. Read More
Computer systems used by Clinton campaign hacked; Russian involvement suspected
Hillary Clinton's presidential campaign along with other Democratic Party organisations has been hacked as part of a larger cyber attack. According to law enforcement officials, the breach affected a Democratic National Committee (DNC) data analytics program used by the campaign and a number of other organizations. Read More
Donald Trump's campaign reflects negativity: Hillary Clinton
Asserting that the US is the "best-placed" country in the world to seize the future, Democratic presidential nominee Hillary Clinton has attacked her Republican rival Donald Trump for running a negative campaign as she embarked on a bus tour with her running mate. Read More
Business News
Flipkart rubbishes lay-offs report, says encouraging 'underperformers' to seek other opportunities
E-commerce giant Flipkart today rubbished the reports that it was downsizing or laying off 700-1000 employees for poor performance, saying it has been done to "encourage low performing staff" to look for other opportunities in the market. Read More
Aadhar not required for Assam, Meghalaya for PMUY: Pradhan
Residents of Assam and Meghalaya would not be required to submit Aadhar card for getting benefits under Pradhan Mantri Ujjwala Yojana, Union minister Dharmendra Pradhan said today.
India to launch its indigenously-built 'supercomputer' by next year that will predict monsoon
In a major breakthrough for Indian Meteorological Department, India is all set to launch a supercomputer next year for predicting India's annual monsoon. , India will join into the league of countries like the US, Japan, China and the European Union that account for a major share of top super computing machines in world. Read More
Entertainment News
FIR filed against KRK for 'insulting' actresses online, he says no one can touch him
It is not unknown that actor Kamaal Rashid Khan has passed lewd comments on Bollywood stars every now and then. Whether it is commenting on actresses' body or abusing other A-listers of tinselvile, KRK has done it all. Most of the times these celebrities have given it back to him with befitting replies. Read More
Sanjay Dutt has finally broken his silence on his 'equation' with Salman Khan
Actors Sanjay Dutt and Salman Khan's friendship has of late gained a lot of media attention. The two were ones very close friends but reportedly things have changes a lot between them. It was being suggested that the two 'Saajan' actors have hit a rough patch. Read More
Now, Arshad Warsi says he never took Alia or Deepika's name for 'Golmaal 4'
A few days ago reports started doing rounds of media suggesting that actor Arshad Warsi has said that it could be either Alia Bhatt or Deepika Padukone as the female lead in 'Golmaal 4'. But now, the actor who has been a regular part of the Golmaal franchisee, has said that he never gave any name. Read More
Sports News
Team India to continue domination against West Indies in second test match
After taking control over of the first test and dismissing West Indies for 243, a dominant team India will aim to extend their winning run when they take on hosts West Indies in the second of the four-match Test series starting at the Sabina Park here on Saturday. Read More
Australia evacuates Rio Olympic lodging after small fire
Australian Olympic team members were forced to evacuate their lodgings at the Rio de Janeiro Olympics after a small fire in a basement parking area caused smoke to fill the stairwells.
Mendis, Herath seal Sri Lanka win over Australia
Sri Lankan spinner Rangana Herath backed up centurion Kusal Mendis' superlative effort to stun top-ranked Australia by 106 runs in the rain-affected first Test today. Herath, 38, grabbed 5-54 to help the hosts bundle out Australia for 161 on the fifth and final day after they were set a challenging 268 in the second innings.