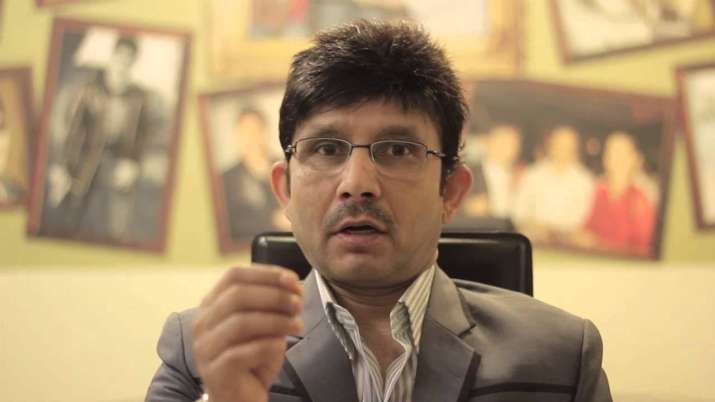 It is not unknown that actor Kamaal Rashid Khan has passed lewd comments on Bollywood stars every now and then. Whether it is commenting on actresses' body or abusing other A-listers of tinselvile, KRK has done it all. Most of the times these celebrities have given it back to him with befitting replies.
However, looks like KRK's actions have invited more trouble for him than he would have thought. Reportedly, a FIR has been lodged against KRK in Versova police station, Mumbai. This has come a month after Mumbai lawyer Rizwan Siddique filed a complaint against him for harassing female actresses online. Rizwan has also called for deactivating KRK's Twitter handle.
"On June 29, I was working in my office when i saw a tweet by actor Kamal Khan. There was an obscene photo and with it abhoring comments made by film maker and television actor KRK from his twitter handle @kamalrkhan,"
the lawyer said in a statement.
It was then that, apparently, Rizwan took screenshots of the tweets and started collecting proofs against KRK. Siddique said that KRK's comments hurt the modesty of women.
In the past, KRK has tweeted against Bollywood stars including Parineeti Chopra, Katrina Kaif, Deepika Padukone, Alia Bhatt, Priyanka Chopra, Asin, Ameesha Patel, Lisa Haydon, Mallika Sherawat, Vani Kapoor, Nargis Fakri and Sunny Leone. KRK has about 1.2 million followers on Twitter and 90,000 subscribers on YouTube.
Well, now that an FIR has been lodged against him and law will take its action, KRK still did not stop from doing what he usually does on his Twitter account. He lambasted the lawyer, abusing him and said that he can singlehandedly take care of these FIRs.
Some ppl r Kutte Ki Poonch In Bollywd so they don't understand respected language. They only listen Maa Bahan Wali language so I will do it.

— KRK (@kamaalrkhan) July 30, 2016
I request to those Kutte Ki Poonch ppl to file 100 FIR against me n I will see if anyone will ever be able to touch me. I am Baap of them.

— KRK (@kamaalrkhan) July 30, 2016
You have pushed me against the wall more than ur Limit so now I will not forget it at any cost so you have to pay for it. Apna Khayal Rakhna

— KRK (@kamaalrkhan) July 30, 2016