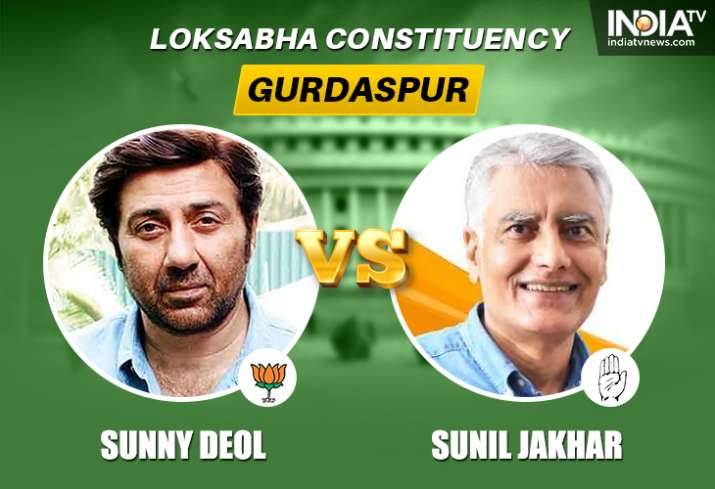 Actor and BJP candidate Sunny Deol on Thursday won his electoral debut by defeating Congress heavyweight and sitting MP Sunil Jakhar from the Gurdaspur constituency.
Deol defeated Punjab Congress chief Jakhar by a margin of 82,459 votes, the Election Commission's website said.
The Gurdaspur Lok Sabha Constituency of Punjab state was held by late Vinod Khanna of BJP, till 2017. In the ensuing by-polls, due to the actor-turned-politician's untimely demise, Congress' Sunil Jakhar won.
In the 2014 Lok Sabha election, the late Vinod Khanna (with 4,82,255 votes) defeated Congress' Partap Singh Bajwa, who secured 2,09,000 votes.
The Lok Sabha constituency went to polls in the seventh phase of the election -- on May 19.
In 2014, Gurdaspur had 1,500,337 registered electors -- 784,477 male and 715,860 female. The constituency had seen a 69.50 per cent voter turnout in the 2014 Lok Sabha election.
The seven phases of the Lok Sabha polls 2019 covered a total of 543 constituencies. Voting in the first phase was conducted on April 11. 
Simultaneous elections were held to the assemblies of Arunachal Pradesh, Andhra Pradesh, Sikkim, and Odisha -- the results for which will also be out today.