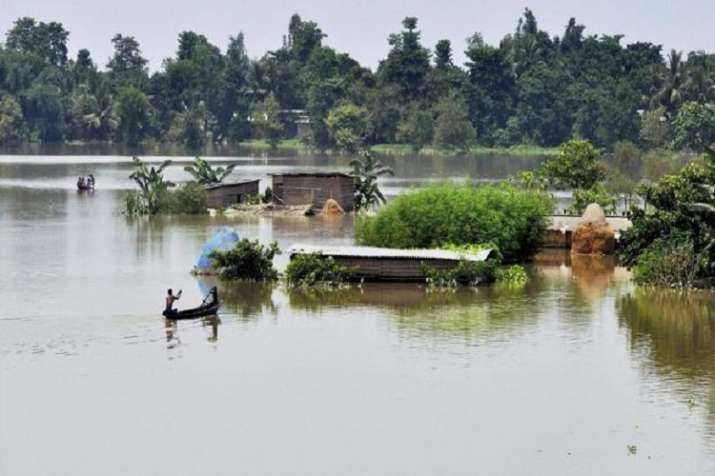 The situation of flood in Assam improved considerably on Monday, according to a report by Assam State Disaster Management Authority (ASDMA), even as nearly 29,000 people are still reeled under the deluge across five districts of the state. The ASDA said that the authorities are running seven relief camps and distribution centres in the state, where 21 people have taken shelter.
The ASDMA on Monday, said that over 28,800 people are still affected by floods in Karimganj, Dhemaji, Lakhimpur, Charaideo and Jorhat districts of Assam. The number of affected districts has come down from 63,300 on Sunday.
Lakhimpur is the worst flood-affected district with over 25,000 people hit by the situation, stated an ASDA report. This is followed by Dhemaji, where about 1800 people have been affected in the deluge.
697 hectares of crop land have been damaged currently, while 38 villages have been inundated, the report said. The Disang river is flowing above the danger mark at Nanglamuragat in Sivasagar and the Jia Bharali river at NT Road crossing in Sonitpur, it added.
A total 32 people have lost their lives so far in the calamity, including three in landslides, officials said.