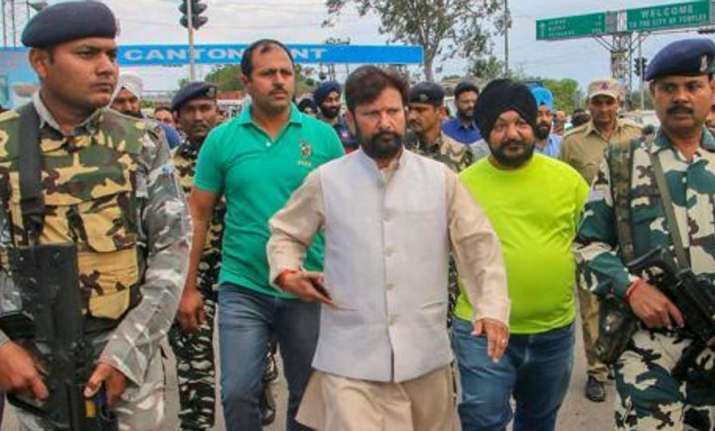 Former minister and senior BJP leader Lal Singh on Saturday alleged that Kashmiri journalists have created "an erroneous atmosphere" and warned them to draw a line.
Singh's statement drew condemnation from the National Conference. The party said the remarks merited "immediate cognisance" by the state police.
"Kashmiri journalists have created an erroneous atmosphere and I would like to ask them to draw a line.Take care of yourselves and draw a line so that the brotherhood is not broken and it is maintained so that progress and development is ensured, Singh told reporters here yesterday.
Reacting to the remarks of the BJP leader, the National Conference termed it as outrageous and said it merited immediate cognisance by the state police.
National Conference strongly condemns the outrageous remarks and threatening of Kashmiri journalists by BJP leader and MLA Chdaudhary Lal Singh. This merits immediate cognisance by the @JmuKmrPolice. We hope the law isn't subverted party spokesperson, the party said in a tweet.
(With PTI inputs)