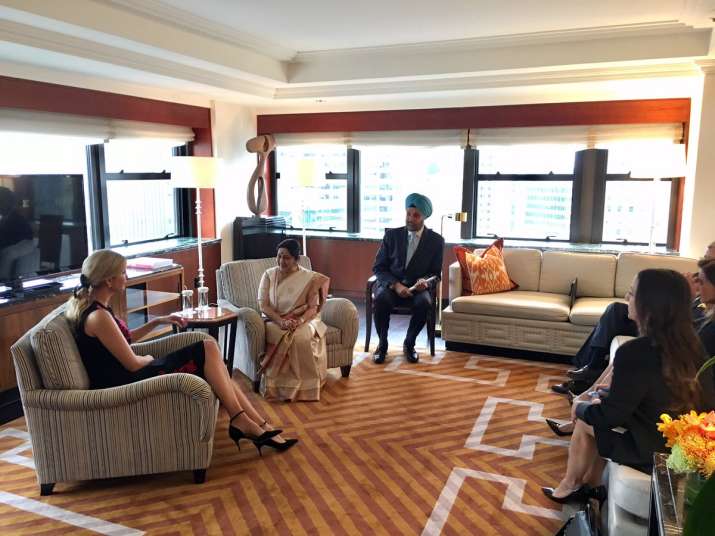 US President Donald Trump's daughter Ivanka met External Affairs Minister Sushma Swaraj on the sidelines of the annual United Nations General Assembly session in New York on Tuesday. The duo discussed women's entrepreneurship and workforce development in the two countries.
"We had a great discussion on women's entrepreneurship, the upcoming GES 2017 and workforce development in the US and India," Ivanka said in a tweet after the meeting.
Terming the External Affairs Minister as a charismatic foreign minister in another tweet, Ivanka who would be leading American delegation to the Global Entrepreneurship Summit (GES) in India in November, today said that it was an honour to meet her. "I have long respected India's accomplished and charismatic Foreign Minister @SushmaSwaraj, and it was an honor to meet her today," she said.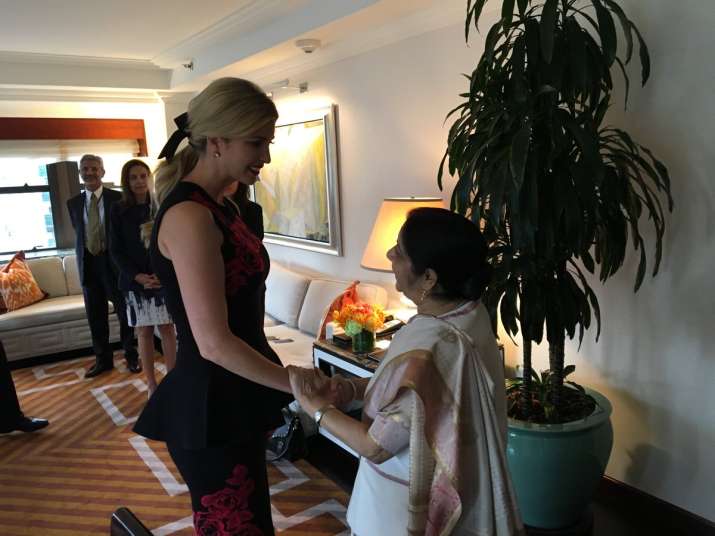 Ivanka Trump calls Sushma Swaraj a charismatic leader.
Trump's adviser Ivanka even tweeted pictures of her meeting with the minister.
India and the US will co-host the GES in Hyderabad from November 28 to 30. The GES is the pre-eminent annual gathering of emerging entrepreneurs, investors, and business leaders from around the world.
During her week-long stay here, the minister, leading a high-powered Indian delegation, is expected to hold about 20 bilateral and trilateral meetings with leaders attending the session.
Swaraj is scheduled to leave for India, a day after her address to the UN General Assembly on September 23.
- With IANS inputs