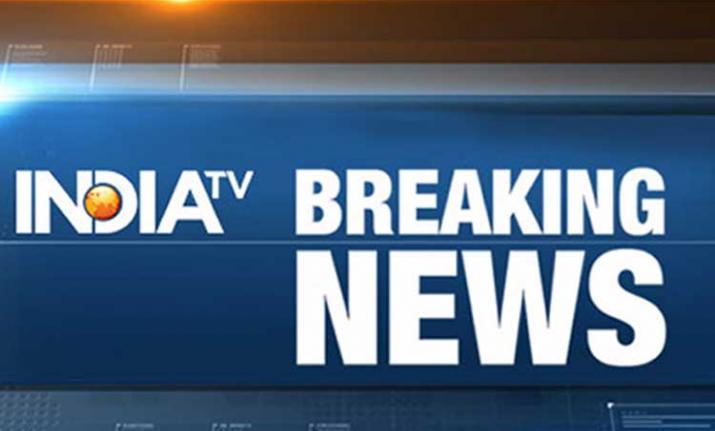 Twitter is buzzing with breaking news and news alerts from India and rest of the world. Here is the coverage of all breaking alerts and latest updates from the micro-blogging site on one page:
Breaking News of June 25:
06:59 pm: There are chapters and references in our textbooks on emergency but we will also include in our syllabus how the black phase of emergency affected the democracy, so that the future generations get to know about it: Human Resource Development Minister Prakash Javadekar in Delhi (ANI)
06:54 pm: This comes after a telephonic conversation with Union Home Secy Rajiv Gauba, whom Punjab CM had called up to urge for early resolution of the matter in view of suffering of the detainees, who were arrested and detained in Jodhpur prison following 'Operation Blue Star' in June 1984 (ANI)
06:51 pm: Punjab Chief Minister Captain Amarinder Singh announces his government's decision to pay full compensation amount of Rs. 4.5 Crore to Jodhpur detainees if the Centre fails to come out with its share (ANI)
06:47 pm: 37-year-old woman hospitalised in critical condition after part of balcony of a flat collapses in Mumbai's Andheri (ANI)
06:31 pm: Noteban has been done previously also when Indira Gandhi was the prime minister of the country. Financial decisions have been taken abruptly in the past also: BJP spokesperson Sudhanshu Trivedi on India TV's special show Kurukshetra 
06:25 pm: Indira Gandhi is being compared to Hitler because of just one slogan which was given by a Congress President. Hitler had killed lakhs of people: Congress Spokesperson Priyanka Chaturvedi on India TV's special show Kurukshetra with
06:16 pm: Indira Gandhi's comparison to Hitler is justified because 'India is Indira and Indira is India' was heard at the time of Emergency, for which none of the Congress Presidents have apologised till date: BJP spokesperson Sudhanshu Trivedi on India TV's special show Kurukshetra 
06:03 pm: EU hits Venezuela vice-president with sanctions (reports AFP)
05:43 pm: Death toll from Mumbai rains rises to 4
05:22 pm: The decision is taken by the Congress President and every Congress worker is respecting it: Krishnan Sreenivasan on reports of resentment within Congress on him being made secretary of All India Congress Committee for Telangana (ANI)
05:21 pm: When Lord Ram will shower his blessings on Ayodhya, Ram Mandir will definitely be built and there should be no doubt about it. At least there shouldn't be any doubt among saints: UP CM Yogi Adityanath in Ayodhya (ANI) 
05:09 pm: China, EU to form group to update world trade rules to address tech, other complaints and preserve support for commerce (reports The Associated Press)
05:08 pm: PM Narendra Modi to visit Mumbai tomorrow, to inaugurate the third annual meeting of the Asian Infrastructure Investment Bank (AIIB), a multilateral development bank with a mission to improve social and economic outcomes in Asia and beyond (ANI)
05:06 pm: Bhima Koregaon violence case accused Advocate Surendra Gadling sento to judicial custody till July 4 (ANI)
04:47 pm: Patiala House Court reserves order on the remand application of Delhi police, seeking 4 days custody for Army Major Nitin Handa, who has been arrested in connection with murder of wife of another Army Major (ANI)
04:13 pm: Five killed in lightning, one drowns as rains lash West Bengal (PTI)
03:38 pm: Sensex falls 219.25 points to end at 35,470.35; Nifty sheds 59.40 points to 10,762.45 (PTI)
03:29 pm: Second earthquake measuring 4.2 hits Greece - Thessaloniki University's Geodynamic Institute (reports Russian Media)
03:02 pm: CBI moves Supreme Court against bail granted to Karti Chidambaram by Delhi High Court in INX media case (ANI)
02:51 pm: Defence Minister Nirmala Sitharaman meets Jammu and Kashmir Governor NN Vohra in Srinagar (ANI)
02:46 pm: Under leadership of PM Modi, India has visionary understanding of what's at stake, especially in terms of security and defence and to address challenges when it comes to climate change, multilateral trade negotiations and bridge gaps of inequality: Seychelles President Danny Faure (ANI)
02:37 pm: Saudi-led coalition says killed 8 Lebanese Hezbollah members in Yemen (reports AFP)
02:29 pm: We have agreed to work together on Assumption Island project based on each other's rights: PM Modi 
02:05 pm: We have given 100 million dollars to Seychelles on credit for defence sector: PM Narendra Modi (ANI)
02:02 pm: Six agreements signed between India and Seychelles after talks between PM Narendra Modi and Seychelles President Danny Faure (PTI)
01:54 pm: 
#NewsAlert | PM #NarendraModi and President of Seychelles Danny Faure witness signing of 6 MoUs between India and Seychelles in Delhi pic.twitter.com/BSBexCZMWj

— India TV (@indiatvnews) June 25, 2018
01:35 pm: Four dead, three injured in an explosion at a scrap shop in Muzaffarnagar's Civil Lines area in Uttar Pradesh; bomb disposal squad present at the spot (ANI)
01:29 pm: During Emergency, Congress's then president gave slogan 'India is Indira and Indira is India'. For those who understand Hinduism and Hindutva, country is only 'Bharat Mata', but for Congress 'India is Indira'. Till now they have not apologized: BJP's Sudhanshu Trivedi (ANI)
01:24 pm: Seychelles President Danny Faure and PM Narendra Modi hold delegation level talks at Hyderabad House in Delhi (ANI)
01:20 pm: Rebel BJP MLA and former Rajasthan state minister Ghanshyam Tiwari resigns from BJP, announces new party (ANI)
01:11 pm: Monsoon session of Parliament from July 18 to Aug 10, confirms Parliamentary Affairs Minister Ananth Kumar (PTI)
12:48 pm: "India remains firmly committed to strong people to people ties between two countries and will ensure that people of Maldives do not have to endure any hardships": MEA on response to reports about reduction of exports of essential goods to Maldives (ANI)
12:46 pm: "Reports are misleading. Acc. to notification by DG-Foreign Trade, requirements calculated based on actual utilisation in recent past and is consistent with mechanism of trade agreement signed in 1981":MEA on reports about reduction of exports of essential goods to Maldives (ANI)
12:43 pm: Gujarat High court pronounces 10 years rigorous imprisonment and a fine of Rs 1000 each for convicts Umesh Bharwad, Padmendrasinh Rajput and Rajkumar Chaumal in the 2002 Naroda Patiya case (ANI)
12:39 pm: Karnataka Chief Minister HD Kumaraswamy calls for a meeting over Cauvery water issue later today (ANI)
12:31 pm: National Buildings Construction Corporation (NBCC) agrees in High Court, to not cut trees till July 4 for south Delhi redevelopment. NBCC makes the statement after HC says it will impose an interim stay on tree felling (news agency PTI)
11:44 am: 5.5-magnitude earthquake strikes off the southern Greece coast; no immediate reports of damage (AFP)
11:38 am: Former Prime Minister Dr. Manmohan Singh to not attend Congress leader Saifuddin Soz's book launch in Delhi today (reports ANI quoting sources)
11:29 am: Supreme Court o hear on June 27, a plea of 18 disqualified AIADMK MLAs seeking transfer of their case from Madras High Court to apex court after split verdict (PTI)
11:09 am: Supreme Court will also hear contempt plea of ED officer alleging that fresh plea was filed with an intention to scuttle the ongoing Aircel-Maxis probe (PTI)
10:54 am: Supreme Court decides to hear a mentioning by Subramanian Swamy in a PIL relating to Enforcement Directorate's investigation in the Aircel-Maxis case.
10:49 am: State BJP leaders who want to make headlines should be kept under control. There is a lot of difference between 2014 & 2019. BJP knows without Nitish ji it will not be able to win. If BJP does not need allies they are free to fight on all 40 seats in Bihar: Sanjay Singh, JDU
09:52 am: Gujarat: Rail movement between Bhilad and Sanjan has been affected due to very heavy rainfall in the region. Efforts for restoration underway- Western Railway
09:40 am: I am in a great country. The relationship between India and Seychelles is excellent. My presence here is to take this relationship to newer heights: President of the Republic of Seychelles Danny Faure at Rashtrapati Bhawan in Delhi.
09:35 am: Delhi: President of the Republic of Seychelles Danny Faure receives ceremonial reception at the Rashtrapati Bhawan in Delhi. He was received by President Ram Nath Kovind and Prime Minister Narendra Modi on his arrival at Rashtrapati Bhawan.
09:34 am: More than 20,000 trees will be cut in main south Delhi area. A CAG report states there is a deficit of 9 lakh trees in Delhi. I hope the court will put a stay on the order: KK Mishra, who filed PIL in Delhi HC over felling of trees for re-development of 7 colonies in Delhi
09:27 am: Sensex slides to 35,645 in opening trade, Nifty stable at 10,808.00
09:24 am: Mumbai: Due to heavy rainfall between Thane and Byculla stations, trains on Up and Down lines running late by 15-20 minutes.
09:00 am: Maharashtra: Two people died, five were injured after a tree fell on them  at MG road, near Metro Cinema in Mumbai, yesterday. 
08:50 am: London: Baloch National Movement (BNM) organised a protest at 10 Downing Street yesterday demanding end to Pakistan Army's occupation of Balochistan province & justice for Baloch women and children who have been facing torture and sexual harassment by Pakistan Army.
08:38 am: Gujarat: Heavy water-logging in parts of Valsad district's Umbergaon due to continuous rainfall in the region.
08:29 am: Mumbai; Colaba recorded 90 mm & Santacruz recorded 195 mm of rain at 5.30 am; Heavy to very heavy rain to continue: Indian Meteorological Department
08:23 am: Till the time I am a minister no tree will be cut & for every tree that is cut we will plant 10 trees. Green cover will go up by three times after re-development of 7 colonies in South Delhi. Young activists are too fast to blame: Union Minister Hardeep Singh Puri on (24.06.18)
07:45 am: Mumbai: There is some water accumulation at Sion due to continuous rains but trains are running on all three lines of Central Railway (Main line, Harbour and Trans-harbour) with a delay of 5-7 minutes-Central Railway (Read full story here)
07:30 am: President of the Republic of Seychelles, Danny Faure to meet Prime Minister Narendra Modi today, to hold delegation level talks and issue joint statement. (Read full story here)
07:19 am: According to a government notification dated June 22, 20% surcharge has been levied on liquor from June 23 in Rajasthan in order to protect cows.
06:34 am: Bihar: 1 arrested after video of girl being allegedly assaulted went viral in Kaimur. Her relatives say, '6 people were involved in it, we've registered a police complaint. We'll kill ourselves if  we don't get justice' Police official says, 'investigation is underway' (24.06.18)
05:03 am: 2 arrested, 1 injured & 3 absconding after a police encounter in Noida sector 15. One rifle has been seized by the police.
03:57 am: Shahjahanpur: Body of a missing police Sub-Inspector was found in a drain. Official says,' as per the postmortem report he had died due to a head injury & had also slipped in coma. We are still collecting some forensic evidences. Further investigation underway.' (24.06.18)
03:30 am: Maharashtra: Rain lashes parts of Mumbai. Visuals from Bandra & Vile Parle area.
02:18 am: Chhatisgarh: 3 Naxals who had surrendered before security forces in Bastar, say, 'our family members wanted us to return to them, they feared for our life due to constant operations carried out by security forces. We want to lead a normal life now & take care of our families.'
01:50 am: Fifa World Cup 2018: Colombia beat Poland 3-0 in a Group H match at the Kazan Arena.
12:51 am: Maharashtra: 3 people dead after drowning in a river in Navi Mumbai. Body of 1 person has been recovered while the search operations for other 2 bodies are still underway.
12:05 am: Maharashtra: A green corridor was provided from Aurangabad to Mumbai for transportation of a heart. The distance of 323kms was covered in 1 hour 34 mins. The heart was successfully transplanted into a 4-year-old girl. The donor was a 13-year-old boy. (ANI)