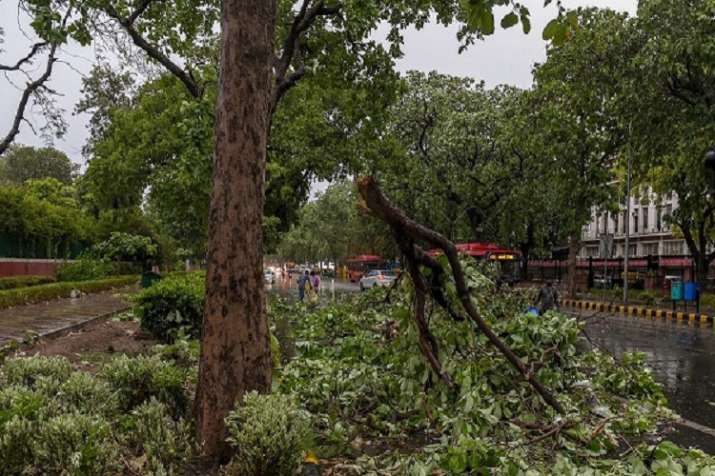 The National Buildings Construction Corporation (NBCC) has today agreed in the Delhi High Court that trees should not be cut till July 4, to re-develop six south Delhi colonies. The High Court on June 22 had declined to put on hold, the felling of trees sanctioned by the Central government, in connection with re-development of the south Delhi colonies by the NBCC and the Central Public Works Development (CPWD).
The NBCC statement came after a vacation bench of the high court comprising Justices Vinod Goel and Rekha Palli said that an interim stay will be imposed on tree felling.
The PIL which was filed by an orthopaedic surgeon, seeks setting aside the terms of reference (ToR) and the environment clearances (EC), which was granted by the Environment Ministry to the project, saying it would lead to felling of over 16,500 trees.
The six south Delhi colonies where the trees would be felled include Sarojini Nagar, Naoroji Nagar, Netaji Nagar, Thyagaraja Nagar, Mohammadpur and Kasturba Nagar, the petition said.