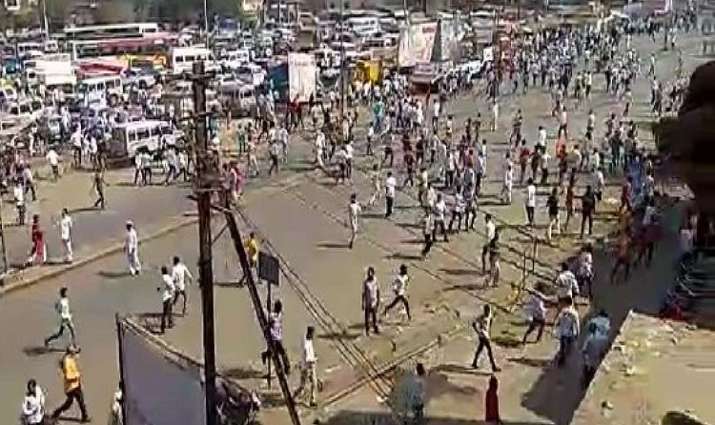 The Pune Police today raided the residences of nine activists for their alleged links with Maoists and their 'involvement' in a plot to assassinate Prime Minister Narendra Modi. At least five of these activists have been arrested.  
The raids were conducted in Delhi, Faridabad, Goa, Mumbai, Thane, Ranchi and Hyderabad based on the Pune Police's investigation in the Bhima Koregaon violence in which Dalit activists clashed with Marathas on January 1, this year.
Dalit activist Sudhir Dhawale was arrested from his home in Mumbai, while lawyer Surendra Gadling, activist Mahesh Raut and Shoma Sen were picked up from Nagpur. Rona Wilson was arrested from his flat in Munirka in Delhi in simultaneous raids in June. Activists Gautam Navlakha from Delhi, Arun Pereira and Venon Gonsalves from Mumbai are in custody. Father Stan Swamy's was picked up from his home in Ranchi and Kranti from Telangana. 
Anand Teltumbde's Goa home also featured on the list, but the activist wasn't at home. Laptops, pen drives and documents have been seized for analysis. 
While activist Sudha Bhardwaj was picked up from Faridabad, Varavara Rao was arrested in Hyderabad. 
Hyderabad: Hyderabad Police Task Force along with Pune Police conducts raids at three locations in connection with Bhima-Koregaon violence case pic.twitter.com/vRjmoeAwJN

— ANI (@ANI) August 28, 2018
Rao was arrested for his alleged involvement in a plot to assassinate PM Modi, his family members said. Rao's name had cropped up in a letter seized by the police during searches at the premises of one of the five people arrested in June in connection with the venet held commemorate 200 years of the Bhima Koregaon battle in 1818.
Members of the Dalit community from all over Maharashtra had gathered in Bhima Koregaon, near Pune, to celebrate what they call their victory over Maratha Peshwas. This year was the 200th anniversary of "Vijay Diwas" that attracted a three lakh-strong crowd on January 1.
Dalit thinkers and activists consider this victory as a significant episode in history. Many Dalit activists think it was a victory of the oppressed over the upper-caste establishment of the Marathas. Dalit leader and Gujarat lawmaker Jignesh Mewani had also attended the event.
'Right wing' groups had reportedly opposed the Dalit celebrations saying they cannot observe a 'British' victory. Clashes between 'right-wing' groups and Dalits who had congregated there turned violent with stone throwing and arson between two groups.
The violence spread to Mumbai and other cities on January 2 and 3, with protesters calling for a bandh across Maharashtra.
One person died in the violence and several were injured. Protesters also blocked traffic on the Pune expressway and rail tracks. Chief Minister Devendra Fadnavis had ordered a probe and warned that there is no place for casteist violence in Maharashtra which is a progressive state.
A 19-year-old Dalit woman, a witness in the clashes at Bhima Koregaon in Maharashtra, was found dead in a well in April.
(With inputs from PTI)