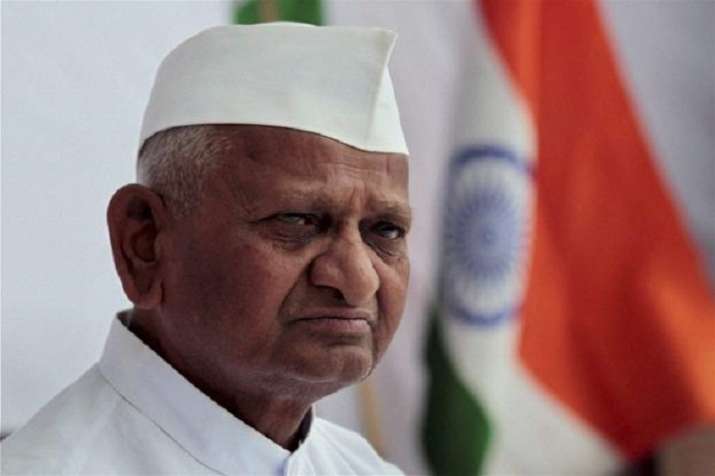 Social activist Anna Hazare is set to address a press conference on Tuesday on the issue of Lokpal. The conference is slated to begin at 10 am at his residence in Maharashtra's Ralegan Siddhi. 
The post of eminent jurist in the Lokpal selection panel has been lying vacant since the death of senior advocate PP Rao on September 11, 2017. The committee comprises the prime minister, the Chief Justice of India, Lok Sabha speaker, the leader of the largest opposition party and an eminent jurist.
The Supreme Court had on Monday directed the Central government to apprise it within 10 days, about the time frame for steps to be taken for the appointment of anti-graft ombudsman Lokpal in the country. A bench of Justices Ranjan Gogoi and R Banumathi said this after Attorney General KK Venugopal, who placed before it the written instructions which he had received from the government and said that the Lokpal selection committee would meet soon. 
Senior advocate Shanti Bhushan, appearing for NGO Common Cause which has filed a contempt petition raising the issue of non-appointment of Lokpal despite the apex court's judgement of April 27 last year, said that even after four-and-a-half years, the anti-graft ombudsman has not been appointed.
"The time has come when the Supreme Court should exercise its powers under Article 142 (related to enforcement of decrees and orders of the apex court) to appoint the Lokpal till such time the Lokpal is not appointed by the government," he said. 
The Centre had earlier told the court that the selection committee has decided to first fill the vacancy of eminent jurist in the Lokpal selection panel, before taking further action on appointment of the ombudsman.