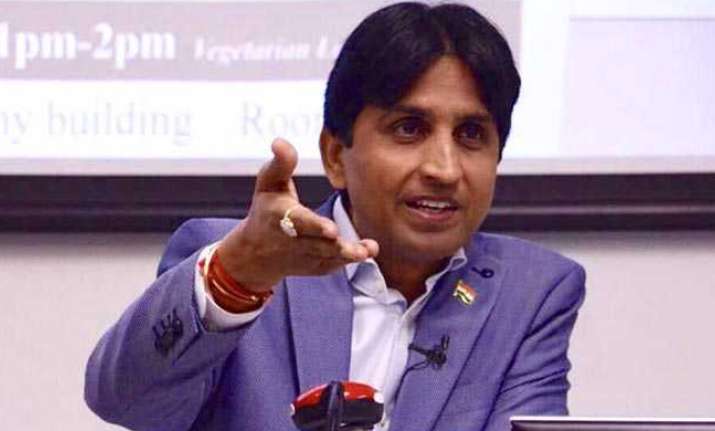 Aam Aadmi Party on Wednesday nominated Sanjay Singh, Sushil Gupta and ND Gupta as its Rajya Sabha nominees and its senior member Kumar Vishwas is not happy. 
Vishwas, who had been lobbying for one of the nominations, took satirical digs at Arvind Kerjwwal in front of media and congratulated AAP volunteers that their voice has been heard in choosing the "great revolutionaries". 
Among the nominees, Singh has been associated with the party since its inception,  while Sushil Gupta is a Delhi-based businessman and ND Gupta a chartered accountant. 
The disgruntled AAP leader also accused Kejriwal of planning his political execution since long. "One and a half year ago, Arvind (Kejriwal) invited me in front of 22 people and said we will finish you but will let you be a martyr. I accept my martyrdom today," he said in front of reporters on Wednesday. 
"Since you know it is difficult to survive in the party without your favour, I request you to tell your leaders and Twitter warriors to not disturb what is left of my remains," Vishwas added. 
On a serious note, Vishwas thanked thousands of party workers, who supported his candidature to the Upper House and advised them to continue fighting their individual fights. "Sabko hi ladne pade apne apne yudh, chahe Raja Ram ho ya Gautam Budhh (Each one has to fight their own war, be it Lord Ram or Gautam Budhh)," he said.
Elections to three Rajya Sabha seats from Delhi would be held on January 16. The AAP, which enjoys a 'brute' majority in the 70-member Delhi Assembly, is set to win all three seats.