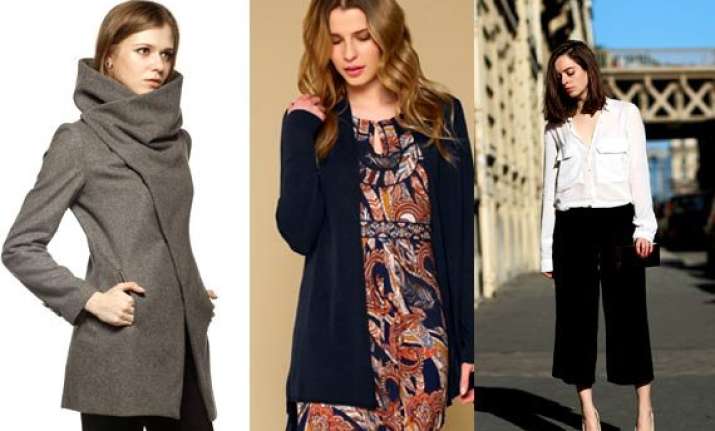 London: The winter season will soon come knocking at the door, so it's time to get your autumn-winter wardrobe in place.
Try capes, culottes, longline cardigans and high-neck tops to jazz up your style statement, experts suggest.
Experts from online brand ASOS have enlisted the must-buy garments of the season, reports femalefirst.co.uk.
* Thanks to the Burberry autum-winter 2014 catwalk show, capes or ponchos are the must-haves of the season, and there are varied printed pieces available online.
* Culottes are a sleek piece too, they're best worn with heels as the cut can leave you looking a little stumpy, but they're great for the office and even of an evening too.
* Longline cardigans may not be the most chic of products, but when there's a chill in the air, you'll be thankful you picked one up. Great for layering, but if you're worried about it bulking you up then add a belt to define your waist.
* High-neck tops are in line with the 1960s fashion trend that is dominating this season. Clean lines ensure they're sleek and sophisticated and look great of a day or an evening. Wear them with your favourite pair of jeans, your cape and chunky boots for a look that screams autumn.