Follow us on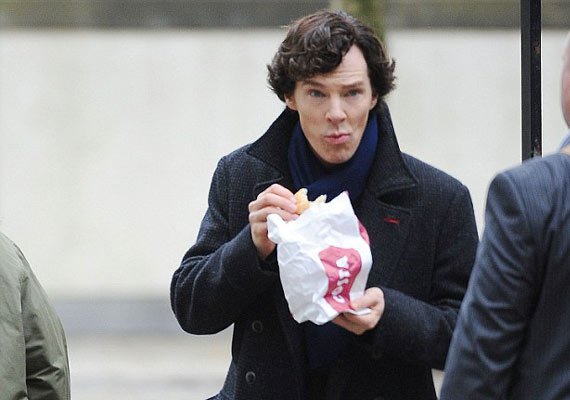 Los Angeles: Actor Benedict Cumberbatch says he struggles to eat health food.
 
The "Sherlock" star says that despite trying his best to maintain his nutritious diet, he often struggles to keep it up while adhering to his work commitments all over the world, reports contactmusic.com.
 
"I try to eat healthy, I try not to eat late at night, although that's hard right now with the yo-yoing all over the world," he said.
 
However, the 38-year-old is kept on track by his family and friends, who encourage him to stay as healthy as possible.
 
"It really helps that I have a lot of great people around me to try and check that I'm doing well," said the actor, who has also made serious efforts to improve his health by quitting smoking.
 
"I've given up smoking. Although I shouldn't say that, because if I ever have a cigarette again and it'll be all over the place, 'Oh he lied.' But, touch wood, I haven't smoked for a month now and it's really helping," he added.