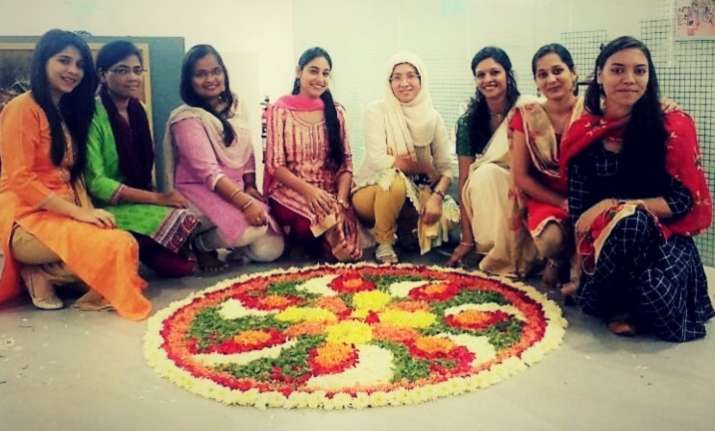 This Ganesh Chaturthi, feel the festive vibes everywhere. Do not think of rushing back to the home early just to have delicious modaks or to dress in a certain way when you can celebrate the festival every minute.
Each one of you probably spent more than 40 plus hours in a week at your office desk, so personalising your space with the on-going festive vibes will not only make you happy but will also inspire you to boost up your productivity
This is the reason, today, we share with you some tips on how to spice up your office desk this festive season!
Also Read -Ganesh Chaturthi 2018: Best Wishes, Quotes, HD Images with Lord Ganesha for Facebook and WhatsApp
Become a cleanliness ninja
Start the decoration process by cleaning your desk. This may sound obvious, but not every one of us is a cleanliness freak. Dust the area using wet wipes or a washable duster to set for further decoration process.
Add little plant pots
Adding plants in your working area increase the productivity by 15 percent. Bringing the nature inside can help clean the air, improve your mood and increase your happiness. If you are not very keen on watering the plants every day, then you can try plants like a succulent.
Also Read -Home decor tips, 4 kinds of plants you should buy for happy homes
Be creative while choosing items
Another way to spice up your desk area is using a glass jar or bottles. More and more people are trying their hands at decorating used glass jar or containers. It is a small step towards reducing waste. One can simply make some modern art or paintings, to say, and liven up the art by putting colourful lights into the bottle.
Keep it minimalistic
It is very adorable and cute when you put up pictures of your family members. You can pin up 1-2 pictures on the board, or frame it and keep on the desk. This will give a sense of being close to your loved ones. Make sure you don't overdo with the pictures as it will take away the seriousness of a professional life.
Add the festive elements
Well, don't wait to get back home and enjoy the festival sweets. Rather, bring the famous Ganesh Chaturthi modaks at your workplace and share it with your colleagues to celebrate the festival. You can also spread the festive vibes with your traditional attire while keeping it professional at work.
Also Read -6 ways to nail ethnic look at workplace
(With IANS Inputs)
For latest Lifestyle updates, check out our Facebook page!
Also Read -Ganesh Chaturthi 2018: History, rituals, and significance of this festival