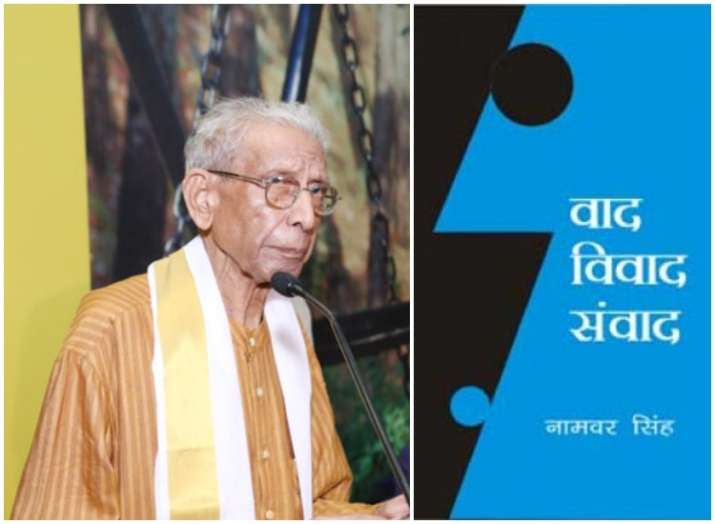 Recipient of the Sahitya Akademi Award, Namvar Singh was a renowned Hindi author and critic. Singh's sterling contribution in the literature holds a lot of significance in understanding the contemporary language, vocabulary and most importantly, the ideology and philosophy of the writers.
Speaking of his literary works, Singh worked as the editor of magazines named Janyuga and Alochana. After Singh's retirement from JNU, he was appointed as Chancellor of Mahatma Gandhi Antarrashtriya Hindi Vishwavidyalaya, Wardha. He also worked as the Chairman of Raja Ram Mohan Roy Library Foundation. Till date, Namvar Singh has written more than a dozen books including Baklam Khud, Kavita Ke Naye Pratiman, Chhayavaad, Kahaani Nai Kahaani, and Prithviraj Raso Ki Bhasha. Today, we bring you a list of his top five books which you should definitely not miss. Find out!
Kavita ke Naye Pratiman (कविता के नए प्रतिमान)
This book written by Singh criticises the misuse of poetic language. It points out the grammatical errors made in the name of poetic freedom. Kavita ke Naye Pratiman also talks about the unnecessary drama and conflicts designed or written within a writing piece.
Chhayawad (छायावाद)
A collection of motivational poems, the book in divided in chapters. The book also stresses on the importance of the expression of the poet's individual sensibility in one of its chapters.
Itihas aur Aalochna (इतिहास और आलोचना )
As the name of the book suggests, Itihas aur Aalochna criticises various verses written during the cold war between America and USSR. Giving a piece of information here, four essays in this book concentrate on the importance of literature reflecting Singh's ideology.
Dusri Parampara Ki Khoj (दूसरी परम्परा की खोज )
This book consists of eight chapters in total majorly focusing on the diversity of Indian culture. Dusri Parampara Ki Khoj favours the writings of Kalidas and Surdas than of Kabir whose writings influenced Hinduism's Bhakti movement, according to many scholars.
Vaad, Vivaad aur Samvaad (वाद विवाद और संवाद )
The book summarises the communist philosophy and ideologies of Namvar Singh.
All the books written by Namvar Singh are only available in Hindi language with no translation but these books hold a lot of significance in understanding literature.
For all the latest Lifestyle updates, check out our Facebook page!
ALSO READ | Hindi author and critic Namvar Singh passes away at 92