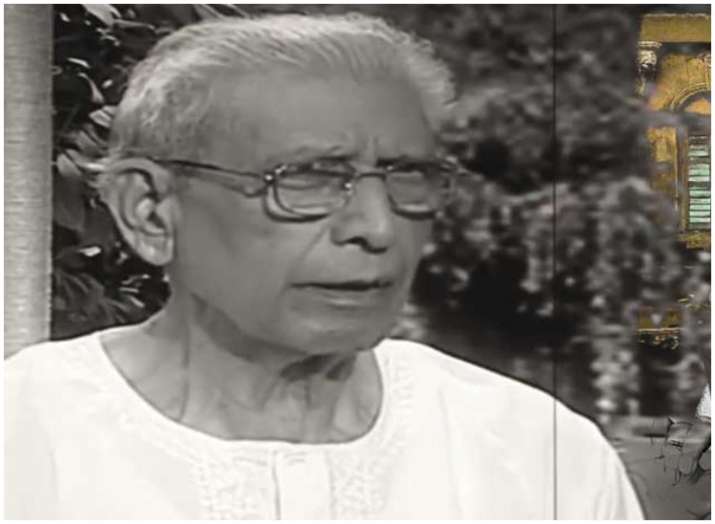 A progressive literary critic, linguist, academician and theoretician Namvar Singh passed away late on Tuesday. The 92-year-old Singh breathed his last at the All India Institute of Medical Sciences (AIIMS) Trauma Centre. Leaders from across the political spectrum including Prime Minister Narendra Modi on Wednesday condoled the demise of renowned Hindi author and critic Namvar Singh.
PM Modi said: "He gave a new direction to Hindi literature with his criticism." He also took the micro-blogging site and tweeted. See the post here:
हिन्दी साहित्य के शिखर पुरुष नामवर सिंह जी के निधन से गहरा दुख हुआ है। उन्होंने आलोचना के माध्यम से हिन्दी साहित्य को एक नई दिशा दी। 'दूसरी परंपरा की खोज' करने वाले नामवर जी का जाना साहित्य जगत के लिए अपूरणीय क्षति है। ईश्वर दिवंगत आत्मा को शांति दे और परिजनों को संबल प्रदान करे।

— Narendra Modi (@narendramodi) February 20, 2019
Delhi Chief Minister Arvind Kejriwal, Congress leader Sanjay Nirupam and former Uttarakhand Chief Minister Harish Rawat also condoled Singh's death.
Recipient of the Sahitya Akademi Award, Singh was born in July 1926. Speaking of his literary works, Singh worked as the editor of Janyuga and Alochana. After Singh's retirement from JNU, he was appointed as Chancellor of Mahatma Gandhi Antarrashtriya Hindi Vishwavidyalaya, Wardha. He also worked as the Chairman of Raja Ram Mohan Roy Library Foundation. Till date, Namvar Singh has written more than a dozen books including Baklam Khud, Kavita Ke Naye Pratiman, Chhayavaad, Kahaani Nai Kahaani, and Prithviraj Raso Ki Bhasha.
For all the latest Lifestyle updates, check out our Facebook page!