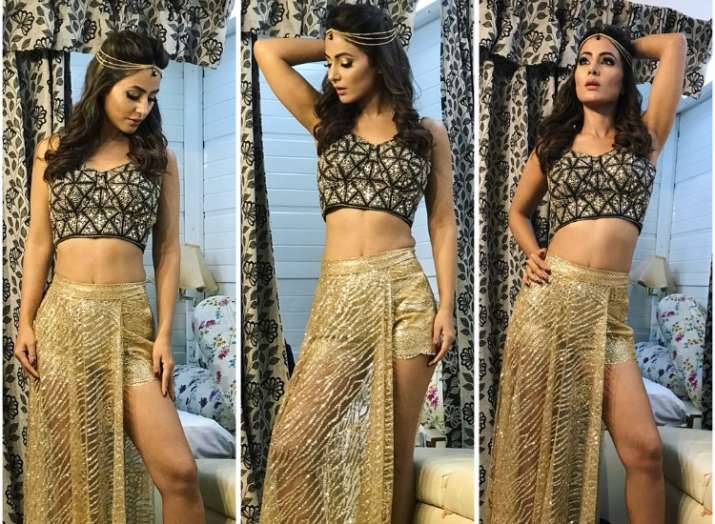 Hina Khan has become favorite celebrities for all the trolls. It was not long ago that the actress was slammed for her Ramzan post and now she has once again come under the critical eye of social media people for dancing during Ramzan.
Recently Hina Khan took to her Instagram to share a video of her dancing wearing a black blouse with plunging neckline and metallic tassel sleeves adding edge to her outfit. Hina looked quite happy while making the video, little did she know that she would be slammed hard for it.
People yet again questioned her for her religious beliefs, Where one user said, "Ramzan ka to lehaz karti tum.", another one said, "Ramadan ka mahina h kuch to sharam Karo hina roze rakh nahi rahi hogi kam se kam rozo ka ehtaram hi karlo." Others said, " U r doing wrong everything related to Islam its Ramadhan the month of ibadat at least try to respect it."
Not backing out from the hateful comments, Hina decided to fight back as she posted more pictures of her sending out a clear message that she is proud of what she is doing. We would say a bold move, Hina!
Hina Khan will soon be seen in a short film titled Smart Phone, in which the actress will don the role of a simple woman from a village.