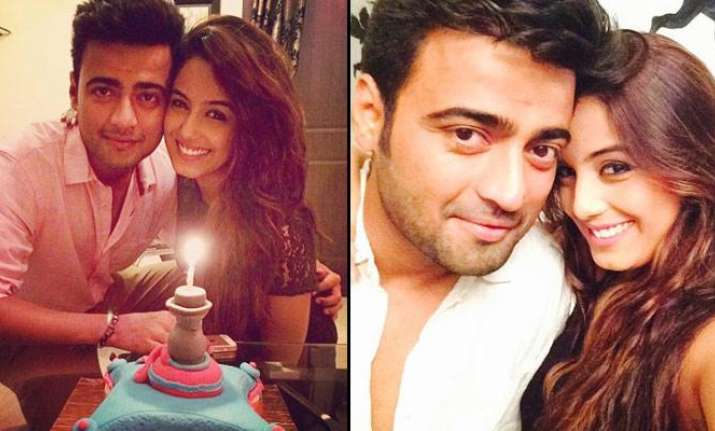 Popular TV actress Srishty Rode best known for her role in Saraswatichandra turned 27 on 24 September. The actress is currently locked up in Bigg Boss 11 house along with other contestants. However, her fiancé Manish Naggdev made sure to make his lady feel special. Manish went to the Bigg Boss house in Lonavala to surprise her. Though he did not get to meet her, he delivered some gifts, sweets and a letter to the team of the show. 
"Srishty has a sweet tooth. So, I decided to go to Lonavala and deliver it myself. I also wrote a note to her and hope she likes the gift. I decided to gift her sweets, as I saw her craving for it in an unseen video from Bigg Boss. What's in the note is a surprise for everyone, which will unfold on the show," Manish was quoted as saying to Times of India.
Meanwhile, a video has been uploaded from Srishty's social media. The concerned person has shared a lovely video of the pre-birthday surprise and celebrations. In the video, we can clearly see that Srishty was overjoyed by her fiancé and friends' initiative.
Bigg Boss 12 is creating a lot of buzz among fans and viewers worldwide and this year's concept of singles vs pairs is giving a new thrill to the show. Many times, the actions of contestants inside the house lead to certain reactions from their relatives and friends outside and such an incident has come out in this season as well.
For all Bigg Boss 12 news and gossips click here