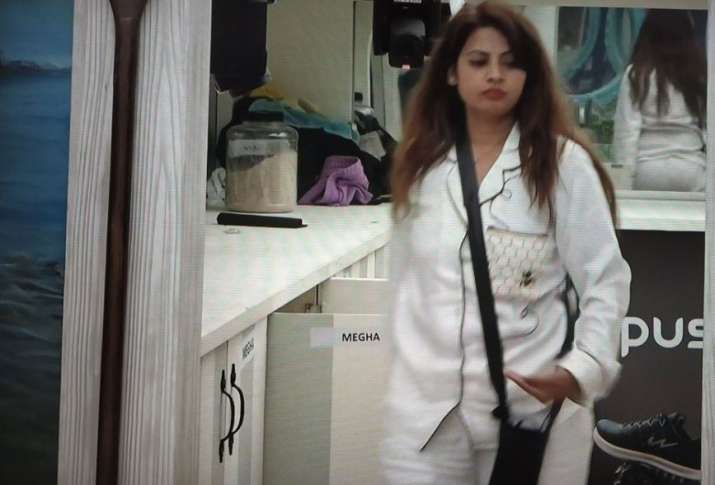 Sreesanth and Surbhi Rana are in no mood to bury the hatchet. Their fight, which kickstarted on Thursday with the captaincy task, continued on Friday as well. Surbhi took a vow that she will make the former cricketer cry inside the house and make him leave the house. Surbhi talked about Sreesanth's infamous fights during his active years in cricket which left him furious. Dipika Kakar, who is close friends with Sree, sided with him and turned to Surbhi. On the other hand, Rana believes that the actress is backing Sreesanth even when he is wrong.
Bigg Boss asks housemates to choose the contestants for the Kaalkothri punishment. Sreesanth, Deepak and Surbhi's names are unanimously chosen by the inmates. After this, BB gives the housemates a chance to help one member out of three to come out of the jail. Three locked boxes were kept which had the key to the jail and there were ice slabs in the garden area, which had the key for the locked boxes. Romil played for Sree, Rohit for Deepak and KVB for Surbhi. The trio had to sit on one ice slab with the box and had to convince the others to help Sreesanth, Deepak and Surbhi by breaking the other ice slab with a hammer.
Megha and Dipika helped Romil and they were the first to complete the task in time. Sreesanth is out of the jail.
Later, Bigg Boss assigned a secret task to Megha Dhade, according to which she had to put some things in different parts of the house, to create a black magic scare. She completed her task. After everyone was asleep, she told a story to Jasleen, that she was woken up by someone.
This Weekend Ka Vaar, Salman Khan will be joined by Sara Ali Khan for Kedarnath promotions.