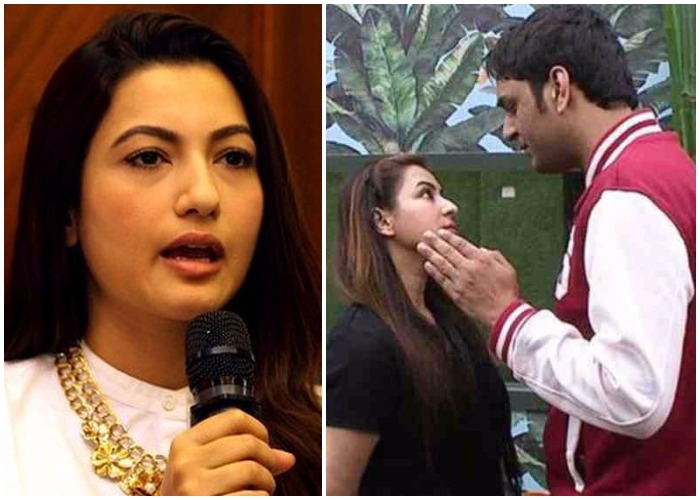 This week's Bigg Boss was more dramatic than any of the episode of the season 11. Friendships, fights and fallouts have become the part and parcel of the show. When Vikas Gupta hugged Shilpa Shinde, viewers thought that it might be the beginning of a new friendship. But their guesses were wrong; at least that's what we can see in the last few episodes. Vikas and Shilpa can never stay under one roof, let alone being friends. In this week's luxury budget task, Bigg Boss Cushion Factory, Vikas and Shilpa were at loggerheads. According to the majority votes of the housemates, Vikas Gupta, Arshi Khan and Mehjabeen were sent to the Kaal Kothri.
But Shilpa Shinde has some different plans for her arch nemesis Vikas Gupta. She seemed to have sworn to God to irritate Gupta to extreme levels. Her atrocities went to such an extent that Vikas almost break down on national television and even tried to escape the house. Most of the housemates find Shilpa's behaviour ruthless but do nothing to stop her. This angered the ex-Bigg Boss winner to the core.
Shilpa Shinde is still not done testing @lostboy54's patience! What will happen next? Find out tonight at 10:30pm! #BB11 #BBSneakPeek pic.twitter.com/rBqHSGzg46

— COLORS (@ColorsTV) November 3, 2017
Gauhar Khan took to Twitter to express her disappointment with Shilpa Shinde and the rest of the housemates for putting Vikas Gupta in this situation. Here's what she tweeted:
What I am shocked at is that, why is absolutely no 1 sitting Shilpa down n explaining to her that torturing some 1 is wrong!!It's not a task

— Gauahar Khan (@GAUAHAR_KHAN) November 3, 2017
She expressed disappointment in the rest of the housemates that no one took a stand for him and explained Shilpa that torturing anyone is not right. She argues that even if Vikas did wrong to her outside the show, her behaviour is not right as well. She also expresses that she is said that no one is taking a stand for sensible things.
If she says she's been wronged in the outside world by Vikas, how is this behaviour correct??sad that no1 has a voice for sensible thngs

— Gauahar Khan (@GAUAHAR_KHAN) November 3, 2017
She also admits that Shilpa Shinde is good by heart, but by doing all these things, she's losing respect.
I agree she is nice !!! But needs to let go off her grudge against Vikas!!! It's sad !! https://t.co/hHgUW6t3sx

— Gauahar Khan (@GAUAHAR_KHAN) November 3, 2017
Yes she's playing a good game!! She's great in tasks n has a good heart!!!That's why feelibg bad for why she's being so torturous with vikas https://t.co/loqKKJ2x6t

— Gauahar Khan (@GAUAHAR_KHAN) November 3, 2017
Twitter has been divided into  Team Shilpa and Team Vikas, after how things unfolded in Bigg Boss over the last few days. Which side are you on? Shilpa Shinde or Vikas Gupta?