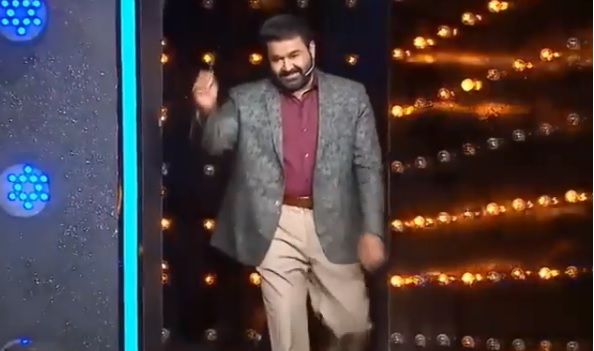 The first season of Bigg Boss Malayalam hosted by actor Mohanlal was launched on Sunday night. The actor who made his small screen debut last year with Lal Salaam began the show in his style. After explaining the format of the show, he introduced contestants one by one. Shwetha Menon, Deepan Murali, Sreelakshmi, Srinish Aravind, Hima Shankar, Aristo Suresh, Diya Sana, Anoop Chandran, Aditi Rai, Basheer Bashi, Manoj Varma, Pearle Maaney, David John, Sabu, Archana Suseelan and Ranjini Haridas will be part of the show. The show has 16 contestants who will be locked in the house for 100 days.
Mohanlal began the show with his popular dialogues and also gave a tour of the house. The audience got a glimpse of the beautiful house inspired by culture of the state. Viewers also got to see the control room from where the housemates will be monitored 24/7.
The Game has started !!!
Bigg Boss || Mon - Fri 09:30 PM & Sat - Sun 09:00 PM || Asianet#Asianet #BiggBossMalayalam #BiggBossAsianet #Malayalam #Mohanlal #Lalettan pic.twitter.com/wWLgnWwL2h

— Asianet (@asianet) June 25, 2018
Mohanlal welcomed the first contestant, Shwetha Menon with a warm hug and called her, 'a beautiful girl who stole everyone's hearts'. He then introduced Deepan Murali, who tied the knot just 58 days ago. Murali said that his wife is not happy about him going for the show. Jagathy's daughter Sreelakshmi, Srinish Aravind, Hima Shankar later joined the bandwagon.
Contestants were seen sharing a close bond at the first meeting. They even played a prank on Suresh while welcoming him inside the house. The last contestant was actor and VJ, Ranjini Haridas. Sabu wanted to quit the show as soon as he saw Ranjini entering the house. 
Chaos was seen among housemates after Mohanlal locked the room. Men occupied women's room and ladies were seen in men's room. Later, Bigg Boss had to clarify them. On the other hand, Suresh hurts his leg and began bleeding badly. He was taken to the confession room for the first aid.
For all latest news, keep checking our Facebook page