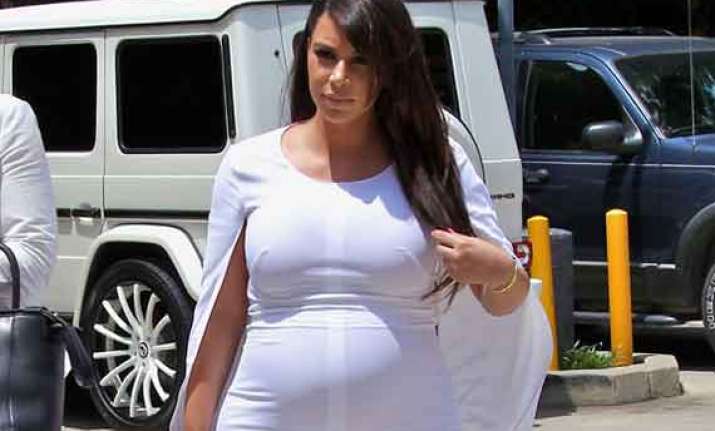 Los Angeles: Socialite Kim Kardashian has yet to shed post pregnancy weight therefore, she refuses to to come out in public.
The 32-year-old gave birth to her daughter with boyfriend Kanye West July 15 and is determined to get photographed for the first time only when she looks really appealing like before, reports Us Weekly magazine.
"(Kim) said when she comes out and gets photographed for the first time, she wants to look hot, hot, hot," a source said.
Even though the socialite is trying hard to shed weight with help of personal trainer Tracy Anderson, she is unhappy with the results.
"The weight is not coming off as quickly ... she plateaued ... this is the hard part now. Kanye has been supportive and there for her, but this is more about Kim being inside her head and obsessed," a source said.
"She's always complaining about her size. She says she hates the way she looks and won't go out again until she is skinnier," the source added.