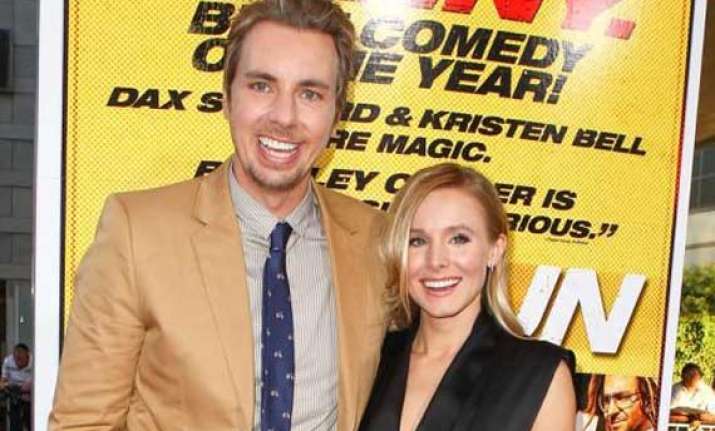 New York, Aug 9: Actress Kristen Bell says she and her actor-fiance Dax Shepard don't feel it is important to have a wedding, which gives them a fixed date to celebrate their togetherness.
The new parents have been engaged since 2010. But marriage is not on their mind, reports femalefirst.co.uk.
"We're not having a wedding. It's not a desire of either of ours to have any sort of day of celebration for us. I feel like we get enough attention in our daily lives and we just want something sort of private that involves pen and paper," Bell said.
Bell insists that even if they exchange vows, they would prefer it to be a casual affair as they feel it would be right to get all the legal formalities done as they have a daughter now.
"It could be any day. Honestly, I could go home and we could do it today, there's no forethought really going into it. We do want all of the legal opportunities that come with a binding marriage, especially now that we have a kid.
"It's very important, there are a lot of things that you need to make available and have in writing for your kid ... Yeah, one of these days though," said Bell.
The couple welcomed a baby daughter in May.