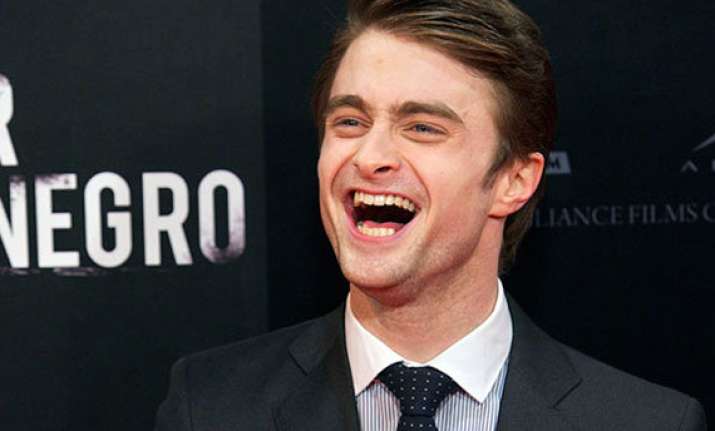 London, Feb 13: British actor Daniel Radcliffe says he wants to work throughout his life in the film industry and die on a film set.
The 23-year-old, who rose to fame after playing the lead role in the seven-part "Harry Potter" film series, says he knows he has to prove his talent to everyone and that he is in the industry for long.
"It's about proving to people that I'm in this for the long haul, and that I wasn't just looking to get as famous as I could for as long as I could and ride that out," Out magazine quoted Radcliffe as saying.
"I love almost every aspect of this industry and I want to be in it, and if I could drop dead on a film set at 80, that's how I'd want to go," he added.