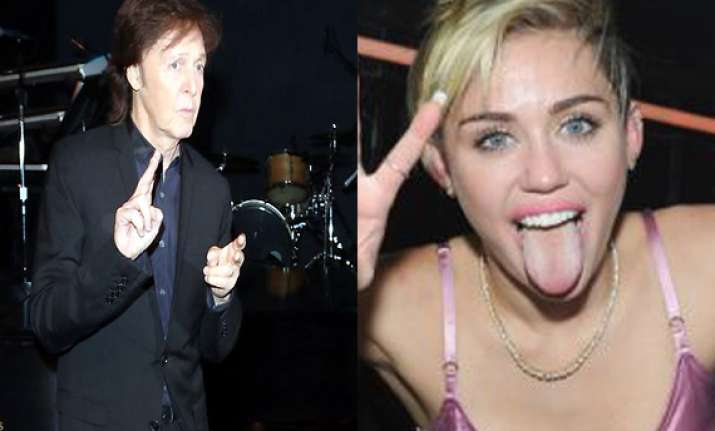 Los Angeles: At a time when several celebrities like Cher and Sinead O'Connor have spoken out against Miley Cyrus' ways, the singer has found support from musician Paul McCartney.
Speaking with Sky News, McCartney said Cyrus' infamous MTV Video Music Awards performance video wasn't "explicit at all", reports huffingtonpost.com.
This is so partly because Cyrus was mostly covered up.
"You couldn't see anything! I watched it as an experiment to check," McCartney said.
He believes Cyrus was "just having a go" on the stage even as she was seen twerking.
"I think it was only mildly shocking. She's dancing with Robin Thicke, so what? Come on, we've seen worse than that," he added.