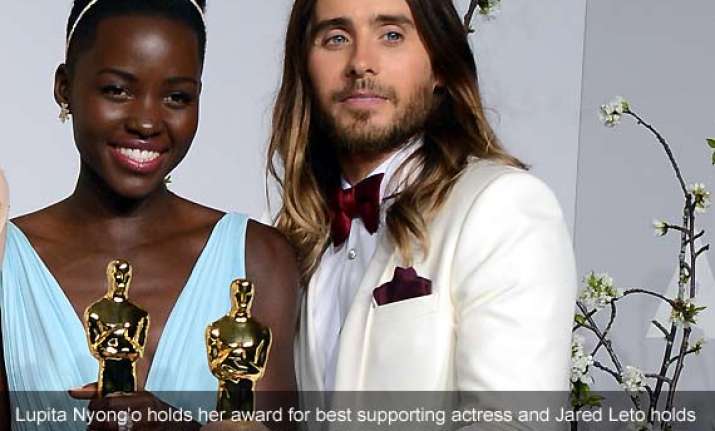 Los Angeles: First-time winners Lupita Nyong'o and Jared Leto took supporting acting honors, while the 3-D spectacle "Gravity" amassed a force of technical awards in an Oscar ceremony punctuated by politics, pizza and photo-bombing.
Wearing Nairobi blue, the 31-year-old Nyong'o, breakout star of the historical drama "12 Years a Slave," accepted the award for best supporting actress. In her feature film debut, Nyong'o made an indelible impression as the tortured slave Patsy.
"It doesn't escape me for one moment that so much joy in my life is thanks to so much pain in someone else's, and so I want to salute the spirit of Patsy for her guidance," said Nyong'o. She also thanked director Steve McQueen: "I'm certain that the dead are standing about you and they are watching and they are grateful, and so am I."