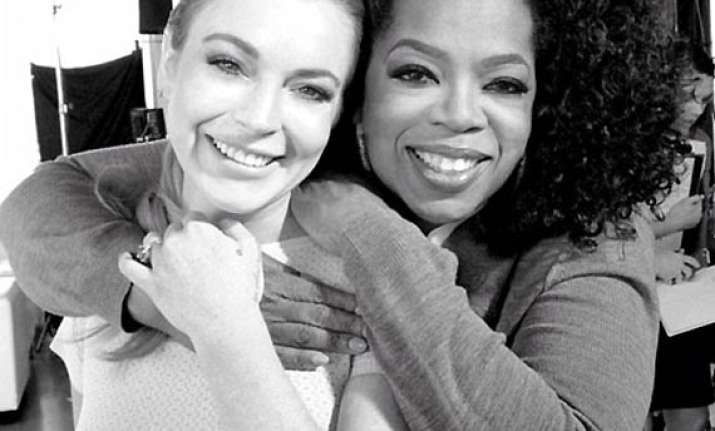 Los Angeles: Media mogul Oprah Winfrey wants troubled actress Lindsay Lohan to get her life back on track.
Winfrey was seen meeting with the actress on an episode of TV series "Lindsay" following complaints from production staff over her difficult behaviour and poor time keeping, and advised her to "work on herself" and not "f**k up" the chance she had been given, reports femalefirst.co.uk.
Winfrey told her: "You need to relax, the most important work for you is the true spiritual work, your core beliefs about what is the essence of you and allowing the divine order or universal energy, I call it god, to work through you.
"You need to align with that, that is where your strength and power is. You need to start with the personal work on yourself. It is waiting there for you, you are here to teach us how to do it. I believe that you believe that this is your time to turn things around for yourself.
"If that is the case then you are not going to f**k this up. I know you are surprised to hear me say f**k. You need to cut the bulls**t you really do, just cut the bulls**t. You know what you need to do."