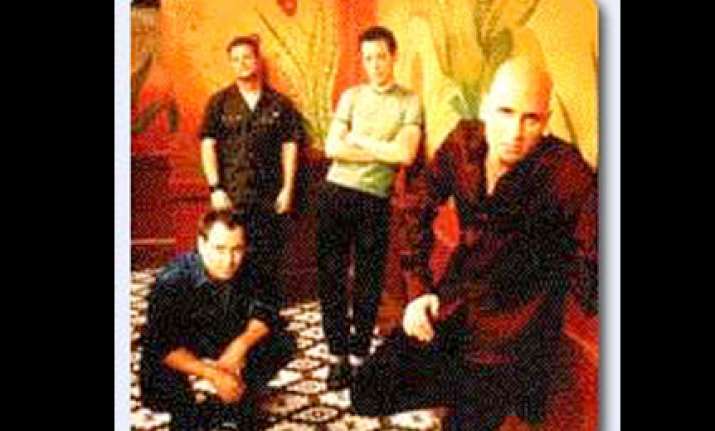 Vertical Horizon hit it big in 1999 with 'Everything You Want'.  Following an unhappy relationship with their record label the band is starting fresh after a five year break with their new album 'Burning the Days'.
"It's a little bit complicated," says singer Matt Scannell of the band's break from RCA.
"You know, we had some tough dealings with our record labels towards the end of that relationship. We had some amazing years together and then they where making some changes and we really didn't fit into their scheme. Which is fine, it's business, it sort of started a bit of a pattern and there was kind of a valley period. You know we had our incredible peak and we had somewhat of a valley. For me I just kind of needed I felt like I kind of needed to take a step back and reconnect with the reason why I was doing this in the first place."
Vertical Horizon was one of the most-played acts on Top 40 radio in the late '90s  Their first new studio disc in six years has guest spots its by Richard Marx and Rush drummer Neil Peart.
"For me it has been such a crucial part of my life, it is way bigger than Vertical Horizon, it is way bigger than a couple hit songs," says Scannell.
"It is how I, it's who I am, and I really didn't like that negative relationship that I was having with music at the time. So I took a step back from the band. We all kind of did and I started really focusing on co-writing with other people. Learning about the craft of song-writing and I spent a lot of time in Nashville.
I spent a lot of time with a really great friend of mine Richard Marks who is a stunningly talented song-writer. I have always been a sort of hesitant to collaborate. I had looked at inspiration or as inspiration as being a finite source that you only had so much of it.
You didn't want to waste it on people who maybe you didn't want to waste it on somebody else. You wanted to write only for yourself. I almost jealously guarded my ability to create and that was really limiting too. Because of course all you have to do is realise that that is not the case at all. That you have an infinite number of creative moments and ideas." 
A long time Rush fan, Scannell explains how he got drummer Neil Pert to contribute not only drums but also writing to a couple of songs on the album. 
"He played outside of 'Rush' for a 'Buddy Rich' tribute thing and a Jeff Berlin jazz fusion record years and years and years ago. I was just expecting to get shot down which would be fine and I love him and I was grateful to work with him.
But he said, 'No one else can play drums on these songs.'  I said, 'That is really good.' So I got capital studio 'B' for the day. Then, I must admit, I called him up and said, we got studio 'B' for the day and I know it is going to take you forty five minutes to track even that now at most. So I got you for the whole day, we can set up a ping-pong table and we can play down there and sort of order out and have a curry.
Or maybe you could play on a couple other songs'. He said, 'Well, send me songs and I'll check them out ' and he listened to them and he really loved them and so he said he would play on two more. Yeah, that is how Neil Pert plays drums on the new 'Vertical Horizon' record." 
Vertical Horizon's 'Burning the Days' was released in the United States on September 22.