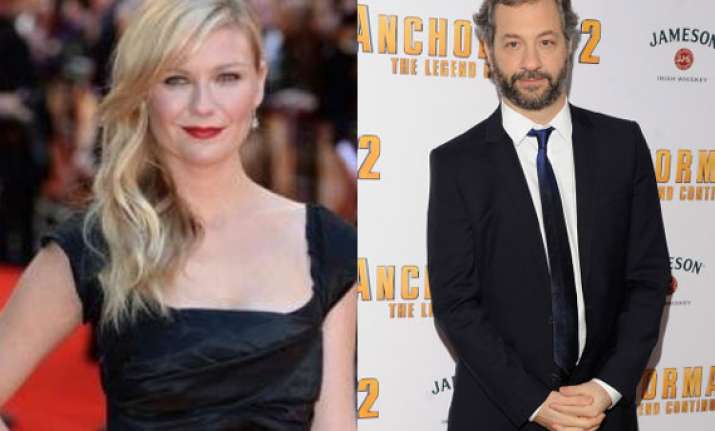 Los Angeles: Actress Kirsten Dunst wants to team up with American film producer Judd Apatow for comedy films in future.
The actress made a name for herself with comedies like "Bring It On" as a teenager and after years of cutting her teeth on more serious dramas, she feels ready to make a comedic return.
However, the 32-year-old star wouldn't work with just anyone and has set her sights on top Hollywood funnyman Apatow, the man behind "Knocked Up" and "The 40-year-old Virgin", reports contactmusic.com.
Asked whether she wanted to make more comedies, she replied: "Yes, but it all depends on the director. A comedy needs a lot of effort, it's much harder than it looks. I think I'd like to make a film with Judd Apatow."