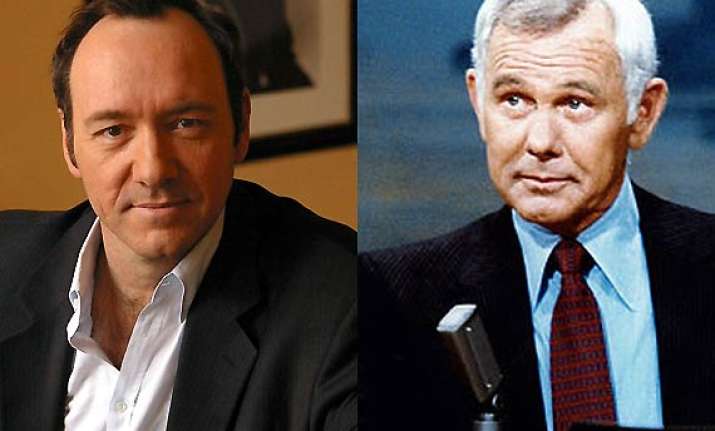 Los Angeles: Actor Kevin Spacey is game to play late TV mogul Johnny Carson, but only if the script is edgy.
The Oscar winner is famous for his take-off of Carson, but he hasn't yet been approached for the upcoming NBC mini-series, and he insists he won't even consider the project unless the screenplay is appropriate, reports contactmusic.com.
"If (NBC) wants to start writing as if they're a cable network, then absolutely I'd do it, but I'm afraid it would just be too marshmallow, and Johnny deserves something that's tougher with more expletives," said Spacey.