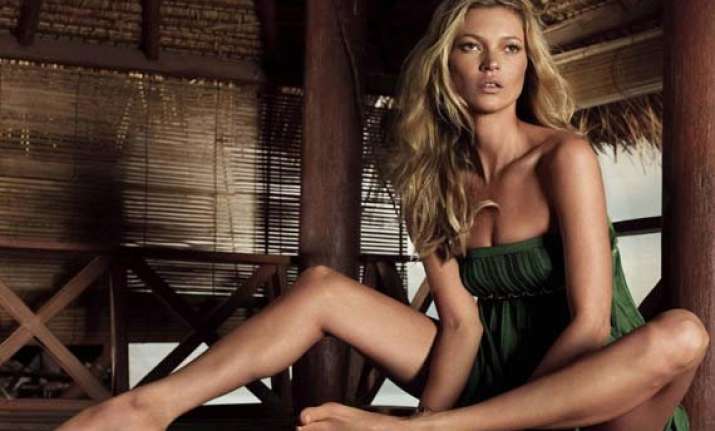 London: Supermodel Kate Moss flaunted her perfect body in a skimpy lingerie to raise money for breast screening centre.
Moss shows off the new Stella McCartney range in the photographs, reports mirror.co.uk.
A percentage of proceeds from sales of the underwear range, which is neon pink in support of Breast Cancer Awareness Month, will go to the Royal Liverpool Hospital's Linda McCartney Centre, to help fund a new breast screening unit.
The centre is named after McCartney's photographer mother, the late wife of Beatles star Paul McCartney, who died from breast cancer in 1998.