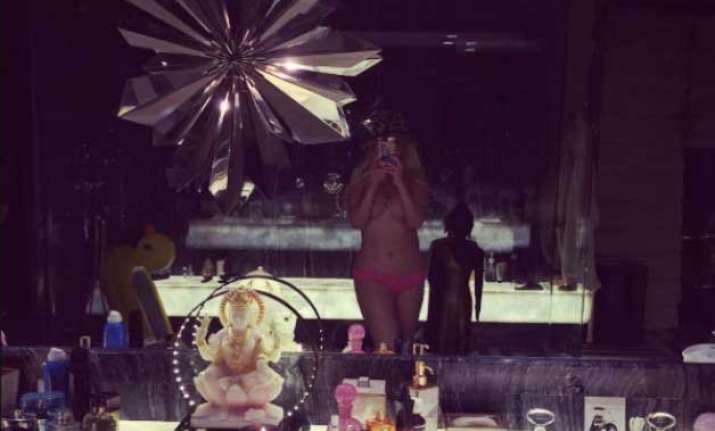 Los Angeles: Singer Christina Aguilera shared her first topless selfie with fans on Instagram. While she clicked the selfie, what could also be spotted on the table in front of her is a statue of an Indian God.
Call it contempt or ignorance, the statue seems to be one of the artefacts that the singer is fond of collecting.
While the lady stands topless in front of the mirror clicking herself in frilly pink knickers and hiding her modesty with her arms, one can see the white idol with a ring-like structure around.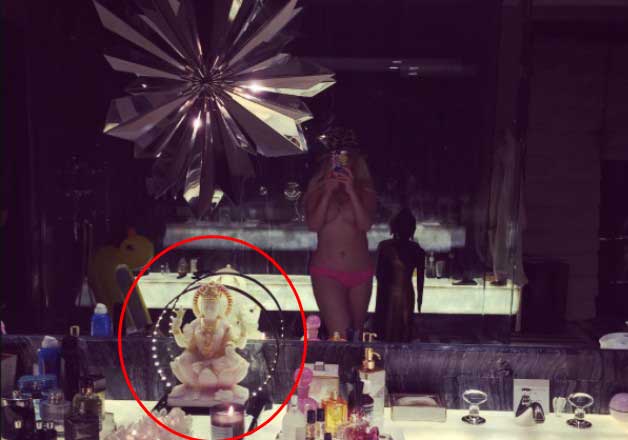 The male deity seems to be seated on a white lotus with four arms in different mudras. The presence of a small rat like structure right in front of the idol gives an indication that it is an idol of Lord Ganesha, whose 'vahan' is a rat.
The 34-year-old singer teased fans with this selfie, saying that this is "just the beginning".
She wrote alongside the image: "Just so you know with me, it's all real, all the time." She also told her followers that she wanted to start sharing "personal stuff" with them.