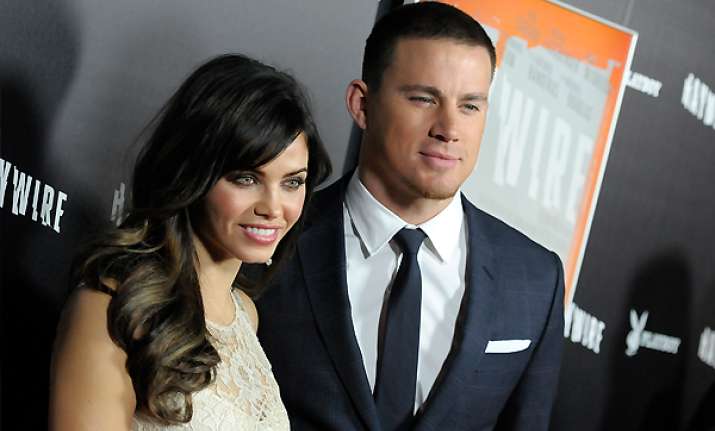 Los Angeles, Jan 6: Oscar winning director Steven Soderbergh is well known for him films, "Traffic," the "Oceans," franchise and lately "Contagion."

He is a highly respected director that any actor would love to work with. Except this time, Soderbergh thought outside of the box and looked into a cage. Specifically into an MMA cage with professional martial arts artist Gina Carano.

"Well we really built it around her. That's where we started," said Soderbergh. "It was important that we surround her with the best cast of men that we could fine because she really is the only woman in the movie. What was great was they were as charmed by her as I was."

Carano admits when she got the part, she had no idea what to expect, literally. The MMA fighter knew nothing about Hollywood.

"Well to be fair, I didn't know who he was until after I had been done working with him," admitted Carano. "So now I am just blown away. I wasn't really, I didn't know anything about Hollywood or even what a director really does. So I really got a Hollywood 101 all in the last two years."

Carano plays Mallory Kane, a highly trained operative who works for a government security contractor in one of the most dangerous corners of the world. After freeing a Chinese journalist, she is double crossed and left for dead by someone close to her own agency. In order to stay alive she must use her black-ops military training while being careful with her every movie.

The dynamic action thriller is full of fight scenes with Carano and other men such as heart throb, Channing Tatum.

"I think it's a really rare thing for a guy to be completely physically intimidated by a female that is not just sexual, that is straight up like, she can take you," said Tatum. "She can probably take two or three of you at one time. Knock you all out and walk away and probably just chipped a nail."

The cast included veteran actors Michael Douglas, Ewan McGregor, Michael Fassbender, Bill Paxton and Antonio Banderas.

Banderas has a small but noticeable role in the film. It's a role which Soderbergh later extended one year after shooting the film. Banderas was honored to return to the set with a few more roles.

"This was very interesting. He is a director that is very sure of himself that doesn't overshoot sequences," said Banderas. "He is very clear with what he is looking for in his head. It surprised me how fast he worked. It was just as he would tell us an independent film. It's a small role but I was surrounded by great actors which has made it an honor for me to work with."

"Haywire," opens in U.S. theatres January 20th.