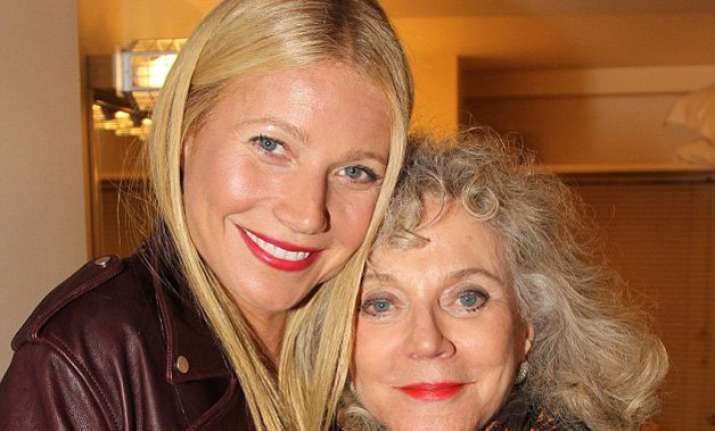 Los Angeles: Actress Gwyneth Paltrow's mother Blythe Danner says she doesn't exactly understand what her daughter means by "conscious uncoupling."
The dictionary meaning of conscious uncoupling is the act of ending a marriage or romantic relationship in a way which shows that the two people will remain friends and believe that this is a positive thing for their future lives.
The phrase was used by Paltrow and Coldplay frontman Chris Martin when they announced their separation in March last year after 10 years of marriage.
The 71-year-old talked about Paltrow's split from Martin while attending the Sundance Film Festival in Park City, Utah, reports pagesix.com.
Danner was promoting her new film "I'll See You In My Dreams" at the festival, where she said she was a bit confused by her daughter's language: "People make fun of this, um, what do they call it? What is that thing that they've been doing? Separating, but being?"
When she was reminded that the term was 'conscious uncoupling', Danner was not so sure that was it and fumbled a bit for the proper wording.
After she was confirmed about it, Danner simply said: "They are so smart...both incredibly brilliant. They're making it work, they're great friends and the kids are in wonderful shape. So I have to take my hat off to both of them."
Gwyneth, 42, and Martin, 37, have two children, Apple, 10, and Moses, eight.