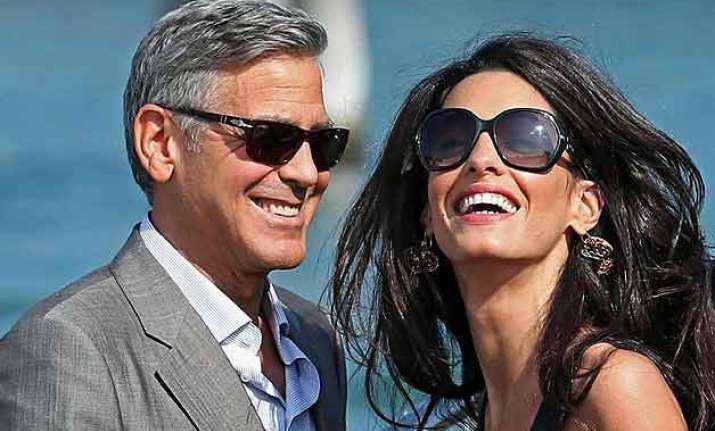 Los Angeles: Nearly nine months after his marriage, actor George Clooney still seems to be in the honeymoon phase with his wife Amal Alamuddin. The 54-year-old kept gushing about her on several occasions while promoting his forthcoming adventure mystery film "Tomorrowland".
In a conversation with tabloid Entertainment Tonight, Clooney not only praised Amal Alamuddin's beauty and stylish look but also her level of intelligence, reports aceshowbiz.com.
"She's an amazing human being. And she's caring. And she also happens to be one of the smartest people I've ever met. And she's got a great sense of humour," Clooney said.
Commenting on her being a fashion icon, he added: "It's amazing, because she's always - since the day I met her - she's always had this insanely ... it's eccentric but it's fun, sense of fashion."
The couple got married in September last year in Venice.