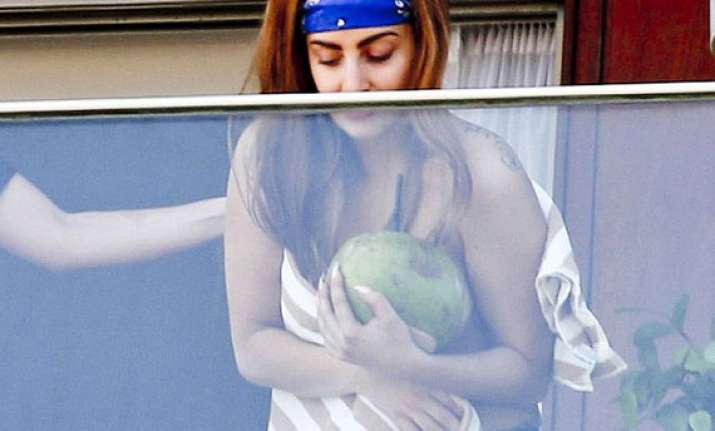 Rio De Janeiro, Nov 8: Singer Lady Gaga was photographed topless while she relaxed in a hotel balcony in Rio De Janeiro, Brazil.
The 26-year-old was photographed covering the top portion of body with a coconut on Nov 7. She was in her underpants and tried to cover her lower portion with a towel.
Gaga will perform in Rio De Janeiro Nov 9, at the Parque dos Atletas (City of Rock) venue.