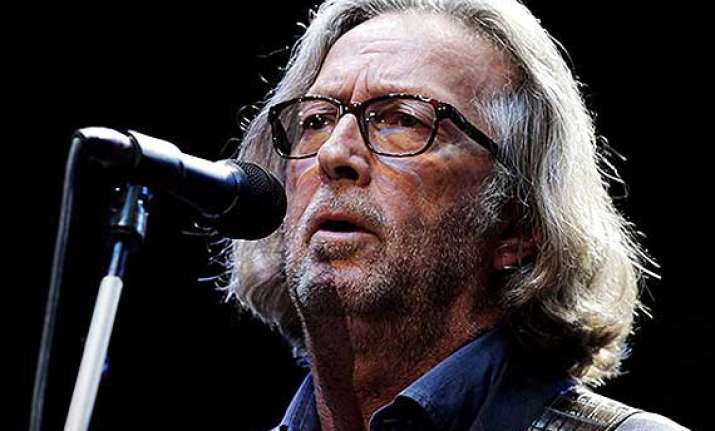 London: Musician Eric Clapton, 69, says he is quitting touring because he finds life on the road "unbearable".
He finds travelling ''unbearable'' these days and worries about becoming ''embarrassing'', but he won't give up music completely, reports contactmusic.com.
He said: "The road has become unbearable. It's unapproachable, because it takes so long to get anywhere - and it's hostile. Everywhere. Getting in and out of airports, getting on planes, travelling in cars....There are tons of things I'd like to do - but I'm looking at retirement, too. I'm 70 next year."
''I think what I'll allow myself to do, within reason, is carry on recording in the studio... I don't want to go off the boil to the point where I'm embarrassing myself," he further added.
Asked if he can imagine a time when he will no longer play guitar, he was quoted by the Uncut magazine as saying: ''Maybe. Physically, it might be that I can't, if it hurts too much. I have odd ailments.''