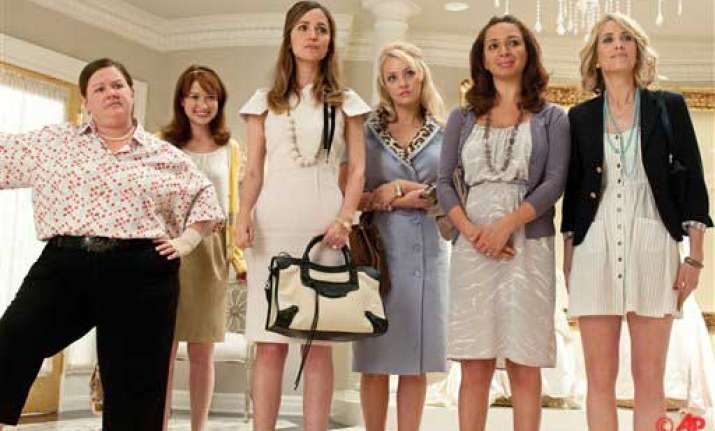 LOS ANGELES: "Bridesmaids" and "The Hunger Games" are battling for the most buckets of golden popcorn at the MTV Movie Awards.
The raunchy comedy and survival saga are the top nominees at Sunday's 21st annual extravaganza with eight nods apiece.
The live fan-favorite ceremony will be hosted by actor-comedian Russell Brand, and the cast of "The Dark Knight Rises" will be on hand to introduce never-before-seen footage from the upcoming film.
The MTV Movie Awards will also feature performances from rock band The Black Keys, rapper Wiz Khalifa and indie-pop group fun. Martin Solveig will serve as the house deejay at the Gibson Amphitheatre show.
Presenters expected to hand out popcorn-shaped trophies in such categories as "best kiss" and "best on-screen dirtbag" include Emma Stone, Andrew Garfield, Charlize Theron and Chris Hemsworth.